Articles
Brandaid Project Dedicates All Proceeds to Haitian Relief Efforts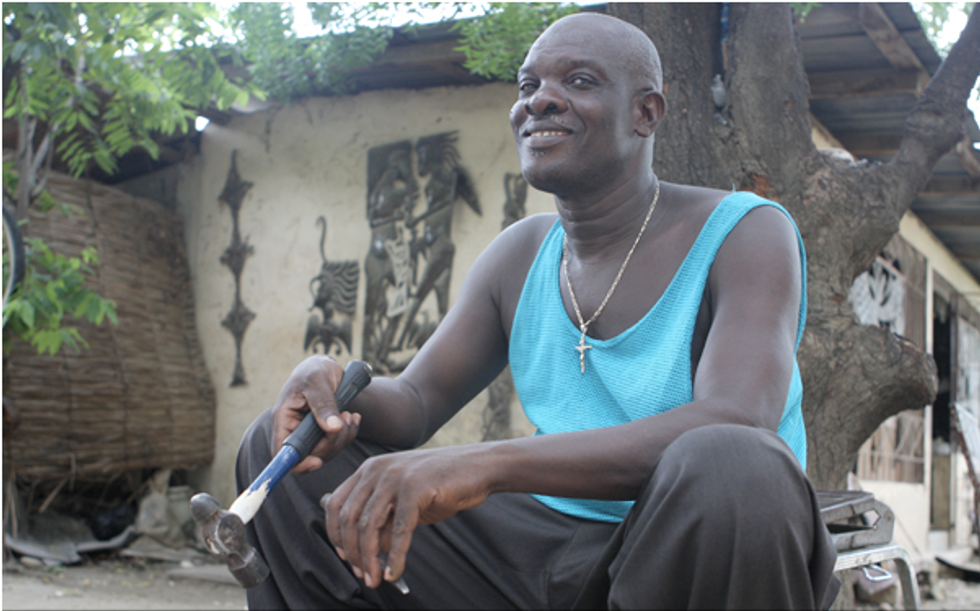 ---
Here's
another
way to help Haiti:
Brandaid Project
is a remarkable organization that helps artisans in the developing world create prosperity. Effective immediately,
all of its proceeds will be used to fund Haitian relief efforts
.Here's how it works: Brandaid's foundation helps fund the training and well-being of artisans, and its collections arm markets and sells the beautifully crafted objects they make. Profits are shared among the foundation members and investors and the artisan community.
Why artisans, you ask
. Because:
Being the largest labour group in all handmade economies and keepers of ancient cultural traditions, artisans form the foundation of human culture and economy for millions of people in developing countries. When artisans sell their works lives improve.
The beauty of the organization is the the way it facilitates global connections between people. When you buy something, you're not only acquiring a beautiful (often functional) object, you're also gaining stake in the prosperity of a community, and learning about the stories behind the art.
Photo: Serge Jolimeau, the leader of the Croix des Bouquets community in Haiti.