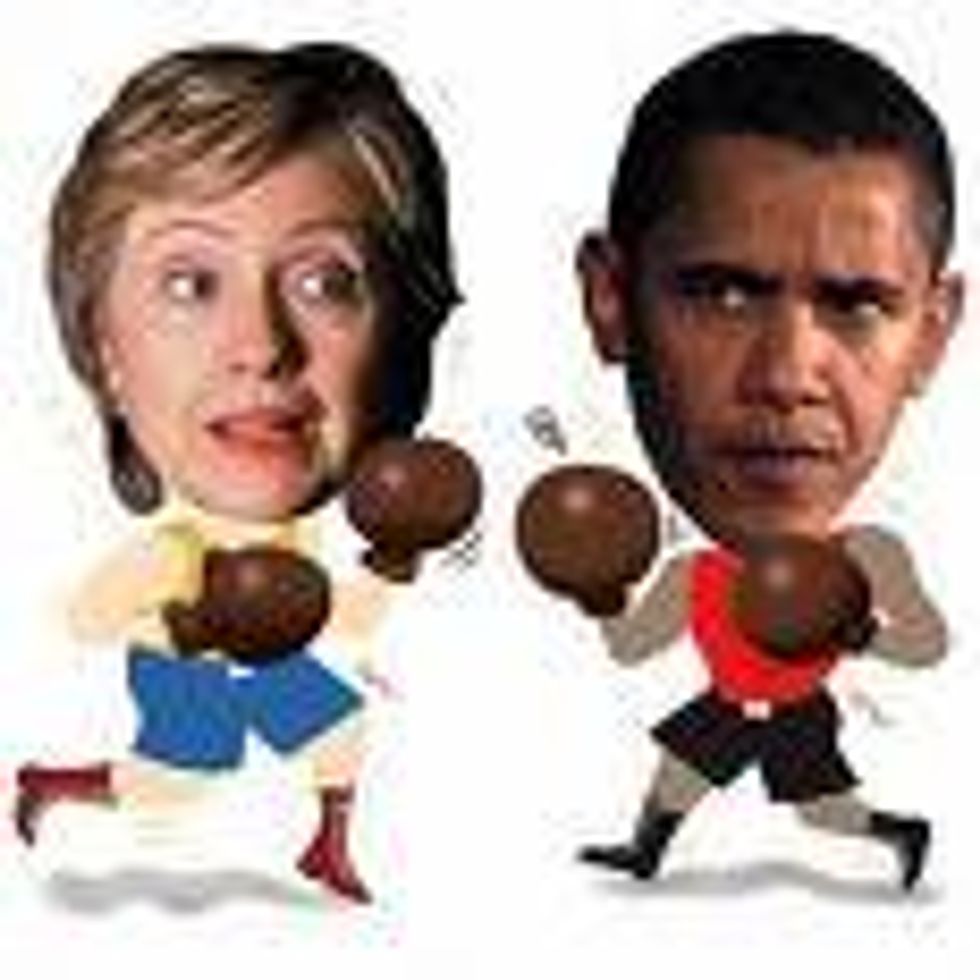 ---
Last week's package of presidential nomination madness really only confirmed one thing: for the first time in a long time, everything post-Super Tuesday still matters.
After decisive victories over the weekend in Louisiana, Nebraska, Washington, and Maine, Barack Obama will ride his momentum into the Potomac primaries for today's contests in Maryland, Virginia, and Washington, D.C.
Hillary Clinton
replaced her campaign manager
, Patti Solis Doyle, with a trusted senior aide Sunday night, though Clinton said it was Doyle's decision to step down. On Monday,
Hillary held a conference call
with donors, aides, and superdelegates to assure her support base that the nomination was "not slipping away"-for Ohio and Texas (slated for March 4) would carry her back into the comfort zone.
With Obama expected to emerge from today's states with the vast majority of delegates, we can potentially anticipate a new Democratic delegate leader after tonight, if only by the hair on a superdelegate's chin.