Articles
"Just because I am only 7 doesn't mean that I can't help other people every day."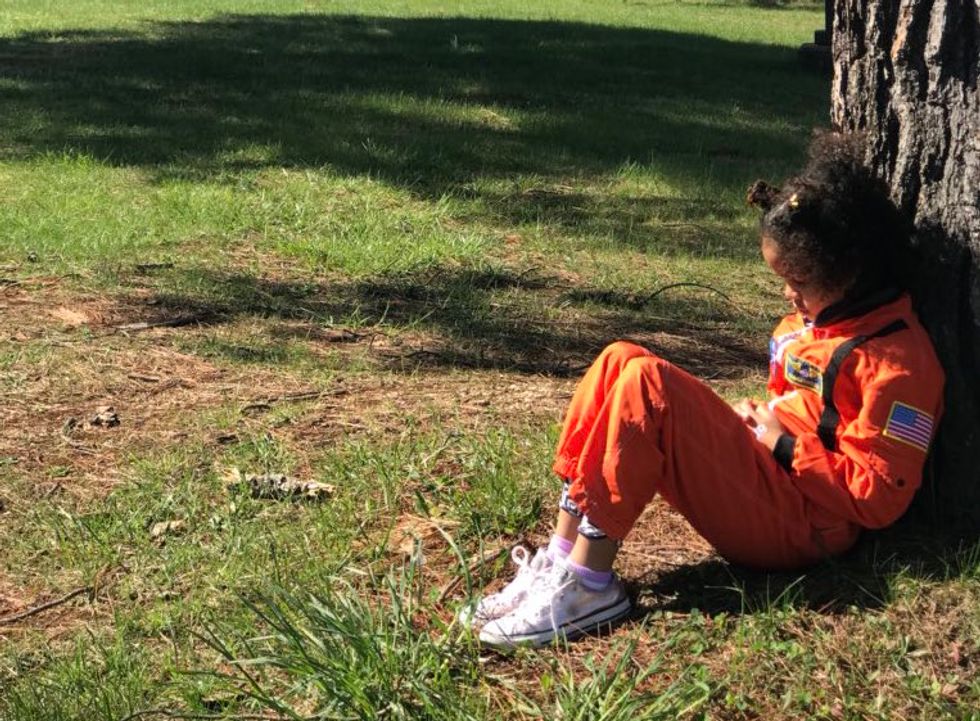 Photo via Havana Chapman-Edwards/Twitter.
In a nationwide school walkout, students in all grades left their classrooms on April 20 to draw attention to the need for sensible gun laws in the wake of the Parkland school shooting.
---
7-year-old Havana Chapman-Edwards was resolute in showing solidarity with those rallying for gun law reform. She encouraged her elementary school classmates to join her walkout, but none of the other youngsters showed any interest. So she took matters into her own little hands and walked out by herself.
"I didn't understand why they didn't care," she shared with Teen Vogue.
The Alexandria, Virginia, first-grader continued, "I tried to tell them to come, but they said no."
During her walkout, Chapman-Edwards posed for a photo at a tree on school grounds. The image, tweeted with a moving caption of Havana's own choosing, has since gone viral.
The tweet has garnered thousands upon thousands of messages of support. Here are just a few:
Her act, along with the attention it received, has inspired Chapman-Edwards to further embrace activism in the future, though she was no stranger to the concept prior to her lonely school walkout. In February 2018, Chapman-Edwards, with help from her mother Bethany, started a fundraiser for a book club for the 7-year-old's choir.
According to the fundraiser's description, the impetus was her realization that children of color have 37 fewer books in their home than their white counterparts. The fundraiser has accrued more than double its goal of $3,000 but remains open to new donations, which have poured in since Chapman-Edwards' photo story went viral.
"You are never too little to make a difference," she said:
"I know that just because I am only 7 doesn't mean that I can't help other people every day. My advice to other kids is that you don't have to be a grownup or be famous to change the world. Sometimes you just have to choose ... to change the world."