Articles
Sustainability Tips for the Holidays
Make this season a little brighter—and greener—with ideas to make the holidays more sustainable.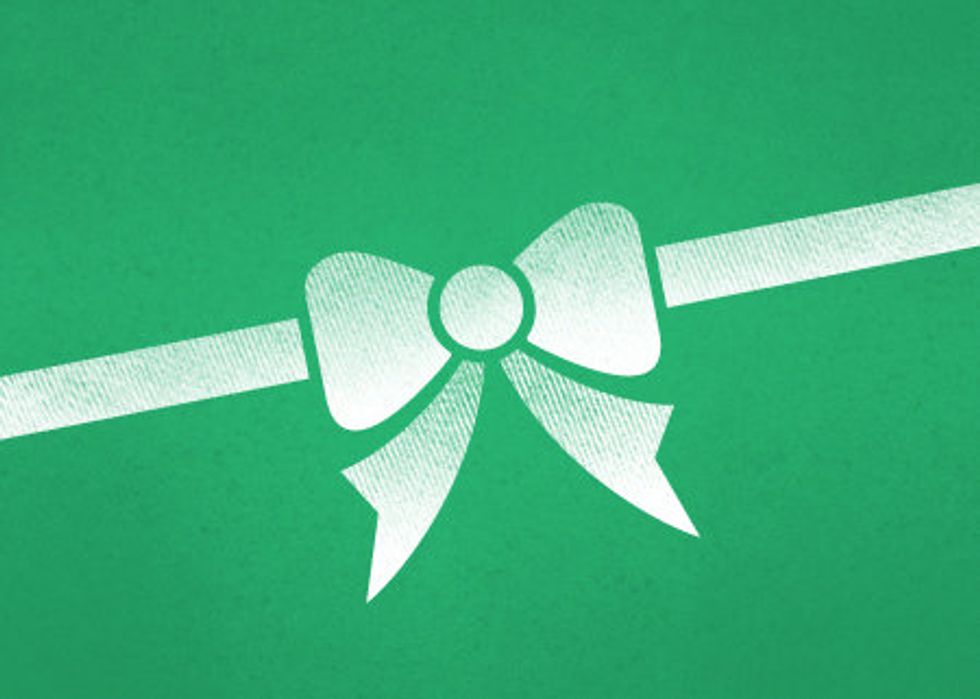 This post is in partnership with Starbucks
Instead of wishing for a white Christmas this year, how about a green one? We know how tempting it can be during this season to go all-out, but instead of falling into the trap of reckless consumption this year, we challenge you to think outside the holiday gift box and try a more sustainable approach to the holiday season. Whether it's buying candied nuts in bulk to save packaging or opting for a sustainable Christmas tree, are you up to the challenge of making this holiday season a little brighter—and a whole lot greener? Here are some ideas to get you started:
---
Get creative with some sustainable spins on the classic Christmas tree. And sure, they may not be the traditional Norman Rockwell-esque version of the holiday mainstay, but isn't now the perfect time to start new traditions of your own?
Before Thanksgiving even hits, consumers are bombarded with advertisements to start buying material goods at spectacular holiday prices. But before you race out to get the next big thing, why not try to curb your family's holiday spending? Instead of getting everyone a gift, draw names—leaving each person on the hook for only one gift. This way, everyone spends less but still receives a present. If there are young children consider drawing families, and giving family-centered gifts like board games and tickets for a kid's museum or a movie theater. For more ideas, be sure to check out our sustainable gift guide.
Instead of buying season specific gift wrap, buy a neutral design that can be used for occasions year-long or better yet, create your own wrap. Channel your inner Julie Andrews and make brown paper packages tied up with string by cutting a paper grocery bag flat. If you want to get fancy, paint or stamp a design on the blank side and then tie up with string or fabric ribbon. If that's too crafty for you, use swatches of fabric to wrap your gifts; it's not only eye pleasing, but reusable.
Strings of old Christmas lights can be wasteful—there's the hours wasted detangling them, then the energy wasted when you plug them in. Instead, decorate your home or holiday party with LED lights. You'll get the same twinkle as standard holiday lights, but you'll be using up to 90 percent less energy than incandescent bulbs. They even come in large retro style bulbs. For other sustainable holiday decorating ideas, click here.
Send your holiday greetings stamp-free across the internet. E-cards keep paper out of waste bins, reduce your carbon footprint, and leave trees alone. You can even save money by using a service that offers a selection of free cards. Best of all for procrastinators, they can go across the globe in an instant.
\n

The best way to reduce waste is by giving something no one can pass up: homemade treats. Baked goods, jams, and other food items make great gifts. They can be inexpensive, and you likely already have all the ingredients. Pack your delicious goodies in decorative reusable tins to further reduce landfill waste.
Consider asking your friends and family to Shift your Gift. Sign up for this online program to encourage potential givers to fund charities in your name instead of buying a present. You can designate nonprofits like the National Wildlife Federation and The Hunger Project to receive a tax-deductible donation in your name.