Articles
Syracuse Bridges Become Love Letters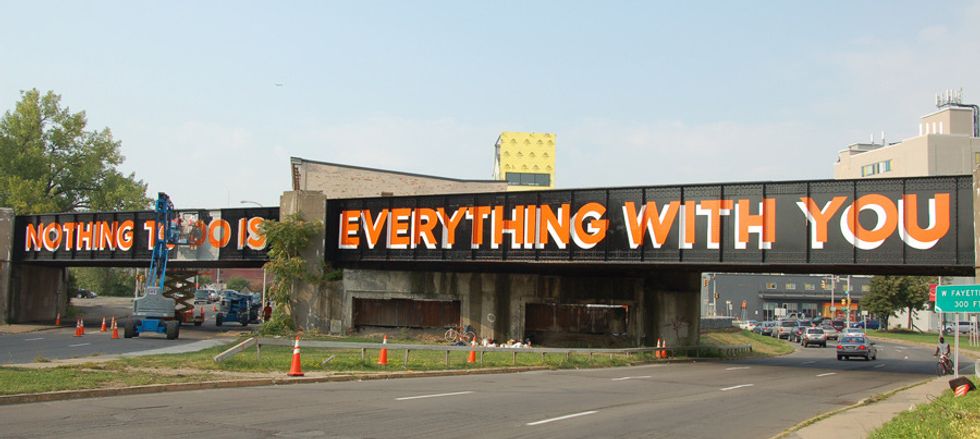 The artist Steve Powers has been
painting "love letters" on a series of bridges
in Syracuse, New York.
Phrases like "NOTHING TO DO IS EVERYTHING WITH YOU," and, "I PAID THE LIGHT BILL JUST TO SEE YOUR FACE" are now painted on the surfaces of three formerly rusty, forgettable train bridges. Powers created these messages through conversations he had as his crew went door to door and attended community meetings to ask people about the city.

---

\n
The goal of the charming project is to turn these bland bridges, which divide downtown Syracuse from the neighboring Near Westside community, into works of art that unite the city. It's part of a revitalization project called the Near West Side Initiative.
Via Unurth