Articles
Chester Upland School District runs out of money today, but teachers have pledged to keep working.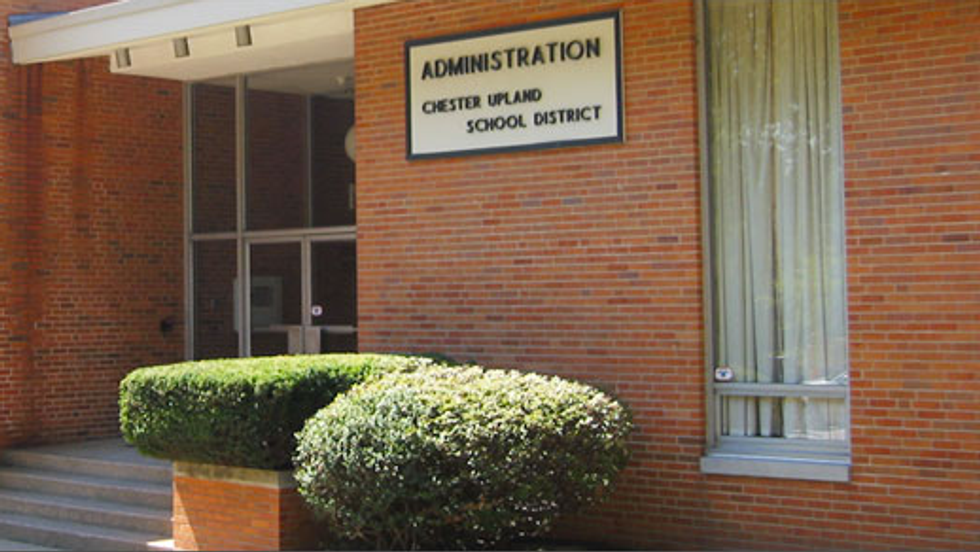 Would you still go to work every day if your boss couldn't pay you? That's what 200 teachers and 65 other employees of Pennsylvania's Chester Upland School District have pledged to do after district officials told them that a $19 million budget shortfall meant they wouldn't be receiving salaries.
Sara Ferguson, who's been a teacher in Chester Upland—a 3,700-student school system just south of Philadelphia—calls the situation "alarming," but she told the The Philadelphia Inquirer that she and her colleagues have committed to staying on the job because "the students don't have any contingency plan. They need to be educated."
---
How did the district end up in such dire financial straits? Last year, the Pennsylvania State Assembly axed about $900 million from education budgets. Those cuts came down particularly hard on districts like Chester Upland, which serves a student population that is predominantly low-income and receives about 70 percent of its funding from the state. Almost half of the district's students are enrolled in two charter schools, which cost the district $43 million a year, about 45 percent of its total budget. That combined with overdue debts to creditors has left Chester Upland with only $100,000 in the bank.
Acting assistant superintendent Thomas Persing says that thanks to the "spirit of cooperation" shown by teachers, bus drivers, cafeteria workers, and vendors, the schools will remain open after the money runs out today. At a recent union meeting the teachers committed to staying on "as long as we are individually able." But the teachers and other staff have their own financial responsibilities, so Persing knows that eventually they'll have to look for other employment.
The union has also appealed to Pennsylvania governor Tom Corbett for state aid, but he has turned down the teachers' requests. The state's education secretary, Ron Tomalis, has said that because the district mismanaged its money, its employees shouldn't expect any help. But such a hardcore stance isn't going to help the district's students, who may be left without a school once their teachers can no longer afford to work for free.