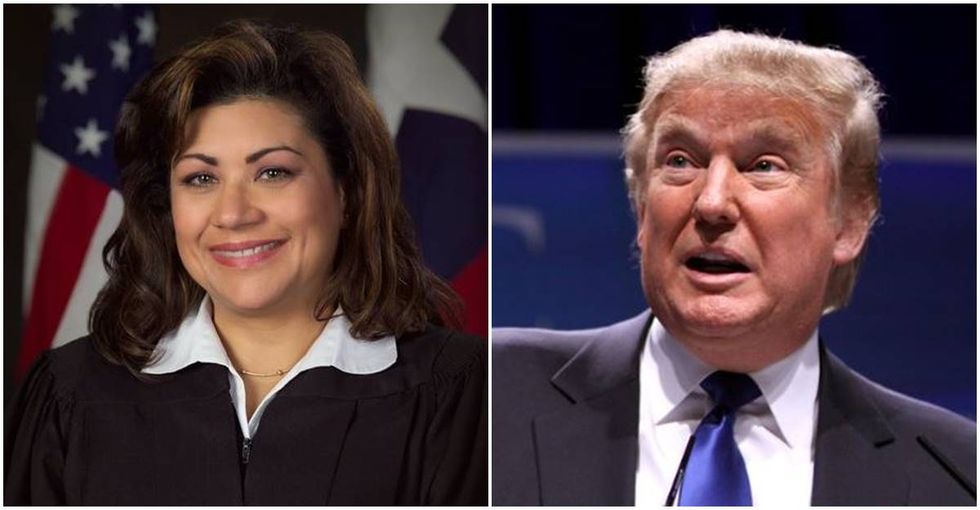 via The State of Texas and Gage Skidmore / Flickr
Elsa Alcala served the U.S government for 29 years until retiring last year. In 2011, she was appointed by former Governor Rick Perry to Texas' highest criminal court, making her the first female Hispanic judge to hold the position.
---
For two decades, she served as a loyal Republican judge, but now she's decided to leave her party citing Donald Trump's racism. She revealed her decision in a scathing Facebook post on Monday, June 15, in which she also said she'd be voting for a Democrat in 2020.
"It has taken me years to say this publicly but here I go. President Trump is the worst president in the history of this country," Alcala wrote. "Even accepting that Trump has had some successes — and I believe these are few — at his core, his ideology is racism. To me, nothing positive about him could absolve him of his rotten core."
Trump's intolerance, which has been roundly supported by the Republican Party on both the national and statewide level in Texas, weighed too heavily on her consciousness.
"I thought that maybe Texas state politics at the Legislature might be better than the national Republican politics, but it was more of the same," she said.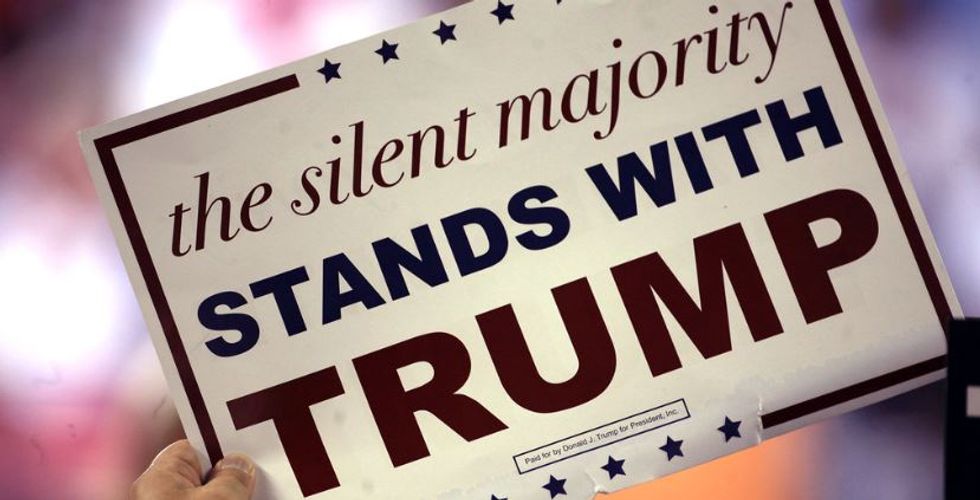 via Gage Skidmore / Flickr
She even attacked the moral high ground taken by some Republicans who believe that Trump's bigotry is acceptable given the fact that he's a staunch pro-lifer.
"Please don't lecture me about abortion because today, Trump's actions are resulting in the deaths of live humans in other ways, " she wrote. "There's no moral high ground by Republicans on abortion or the value of life."
She also lashed out on those who will try to diminish her opinion as a Latina.
"And don't tell me to go back where I came from, " she wrote. "My relatives have been in this Texas area since it was before the USA and I was born in the USA."
As for which Democratic candidate she'd like to see oppose Trump in 2020? She'll take just about any of 'em. "To me, any of the viable presidential candidates are superior to the status quo," she wrote.
Here's Alcala's full post: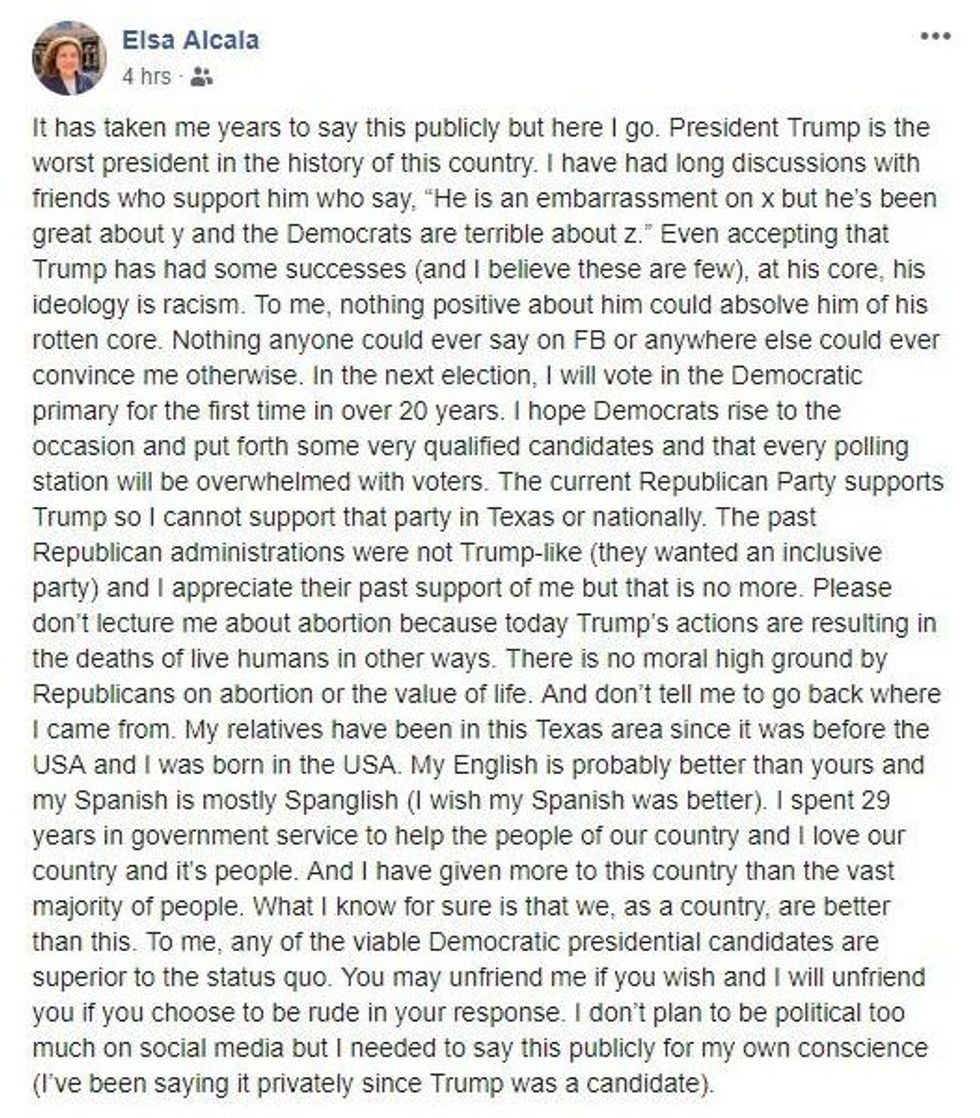 via Elsa Alcala / Facebook