Articles
The 3-D Porno That's Beating Avatar in China (Totally SFW)
A centuries-old romance novel turned film is a breakaway hit in Hong Kong's 3-D theaters. Check out the trailer.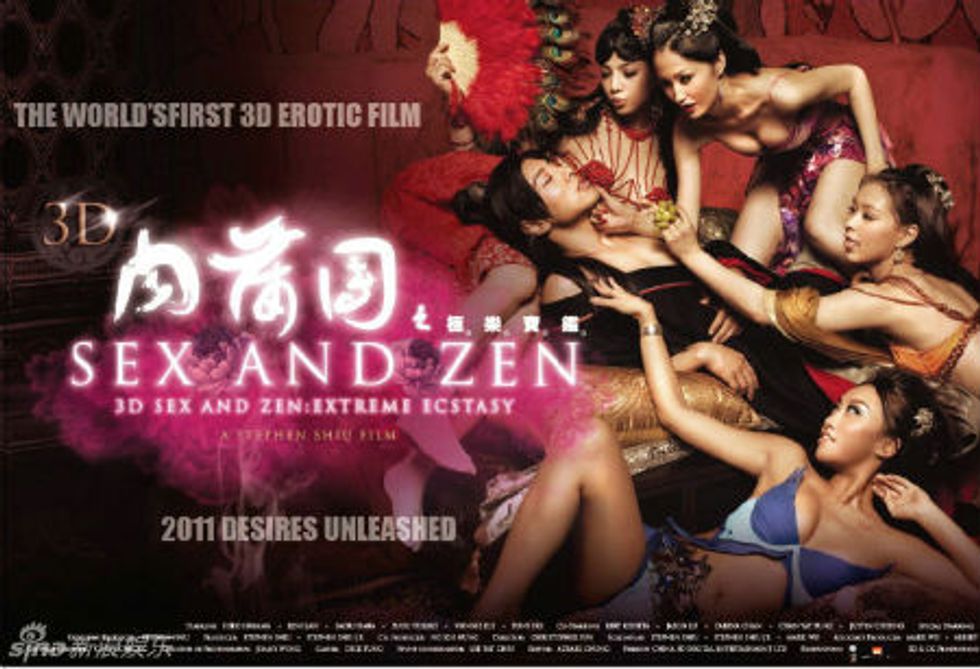 Sex and Zen: Extreme Ecstasy
is the new craze in Hong Kong that's being billed as "
the world's first 3-D erotic film
." Far from your typical smut, however, the movie is actually based on a Chinese novel from 1657 called
The Carnal Prayer Mat
, a story about "
a brilliant young student
who devotes himself to a life of pure eroticism."
Perhaps owing to its history, Sex and Zen is a hit in Hong Kong, showing on 73 screens and earning the equivalent of $2.2 million since its debut last week. According to the BBC, the skin flick even had a bigger first day than the city's last 3-D blockbuster, Avatar, by about $20,000.
---
You can view the entirely safe for work Sex and Zen trailer below. It actually looks kind of cool.
[youtube]http://www.youtube.com/watch?v=6V5j8ZYnRyM