Articles
The Back Garden Project: Trash!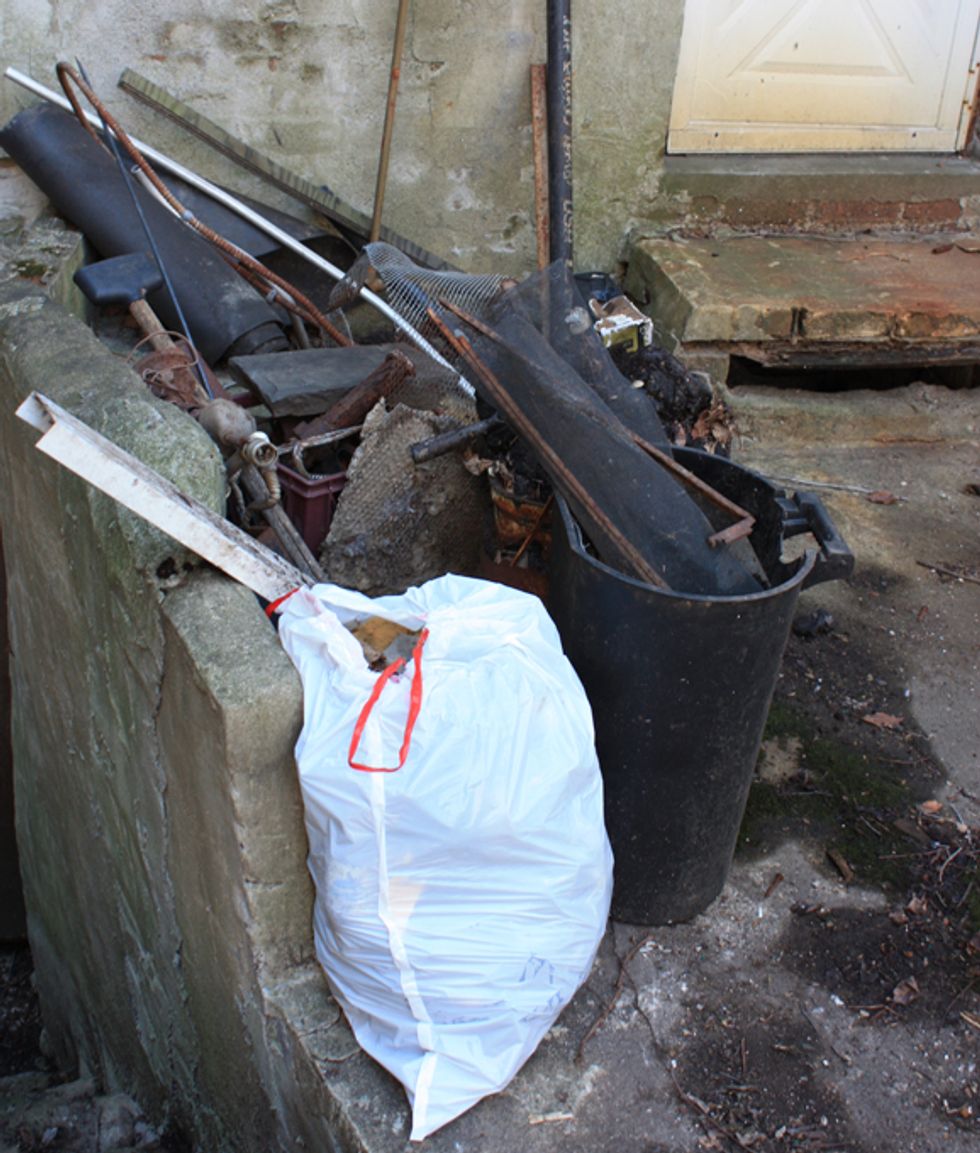 This is the third post in The Back Garden Project, one GOOD community member's effort to turn a neglected corner of the city into a thriving garden.
I've begun the process
of removing as much trash as possible from my future garden. I must have taken close to a dozen bags and buckets of trash like the one above out to the street (on bulk pickup days only, of course).
This process is sort of slow for two reasons. One, the plot is filled with lots of unpleasant surprises. As I
mentioned before
, every time I venture to dig even a little bit more I excavate another enormous piece of buried trash, and even a quick glance across the top soil inevitably reveals the sparkle of another small piece of broken glass. It feels like a never ending process.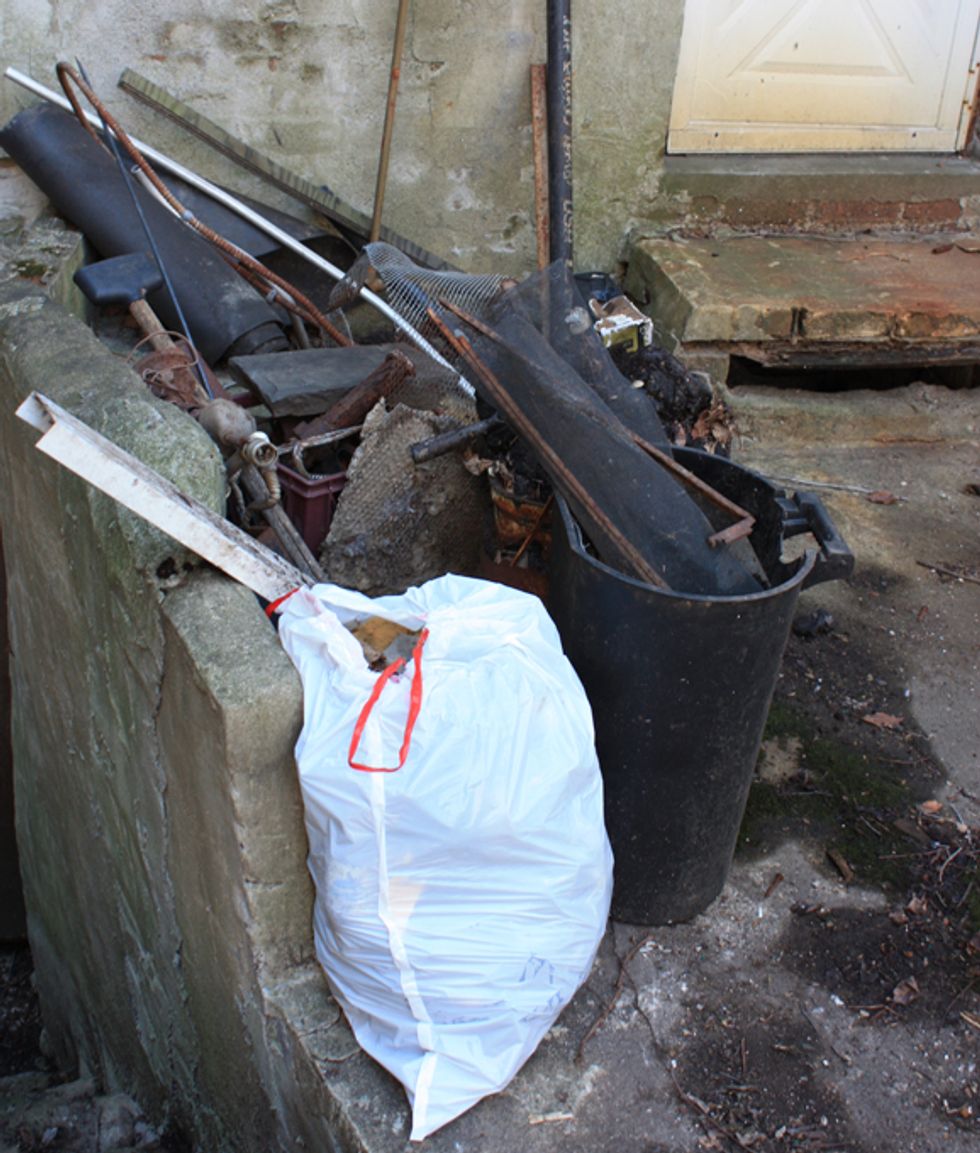 ---
Two, because I have no other option, all this trash has to be double-bagged, carried up the steep fire escape steps, along the catwalk, into my apartment through my living room window, and then down the front stairs to the sidewalk out front.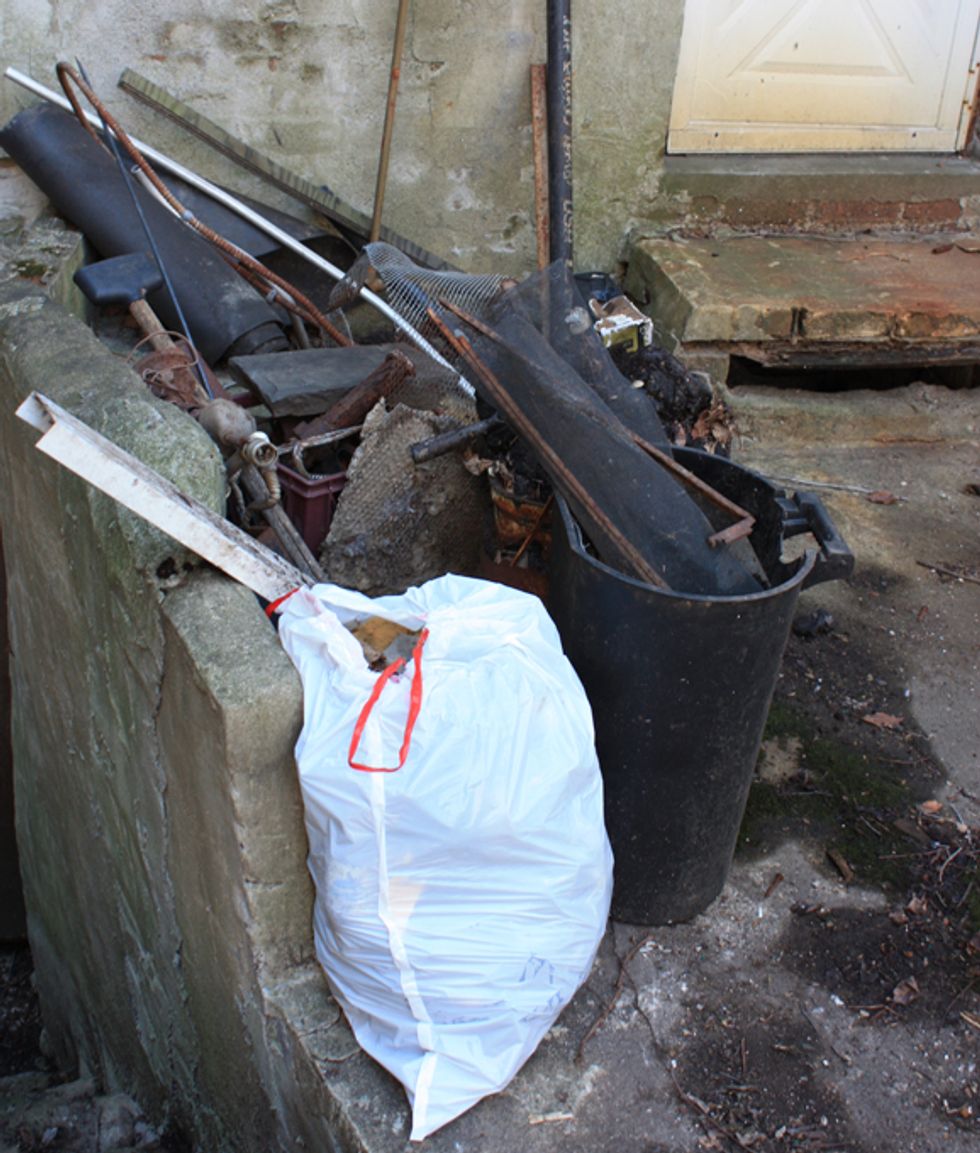 I've also begun piling the really big stuff in the northeast corner, the weird little pocket of the garden that you can't actually see from my apartment and that already had the most daunting concentration of debris. As you can see, it is a truly staggering collection of rubbish. At some point I think I should at least organize this a little better, and I'm toying with the idea of building some sort of wild sculpture out of the cooler bits. (Any metal workers in the Fort Greene area up for a challenge?)
Lastly, I've been clearing dead brush. There's one plant that is particularly problematic, a shrub-like thing called Japanese knotweed (
Fallopia japonica
, an invasive species common in New York City), which had grown quite thickly and then died back in the winter, leaving tons of crackly bamboo-looking shoots all over the place. Because of its massive root system it's pretty hard to actually kill though, and now it's coming back in full effect.
The result? At least one patch of earth that I've picked—at the north end of the garden where the light is good most of the day already—has now been cleared, turned, and mulched.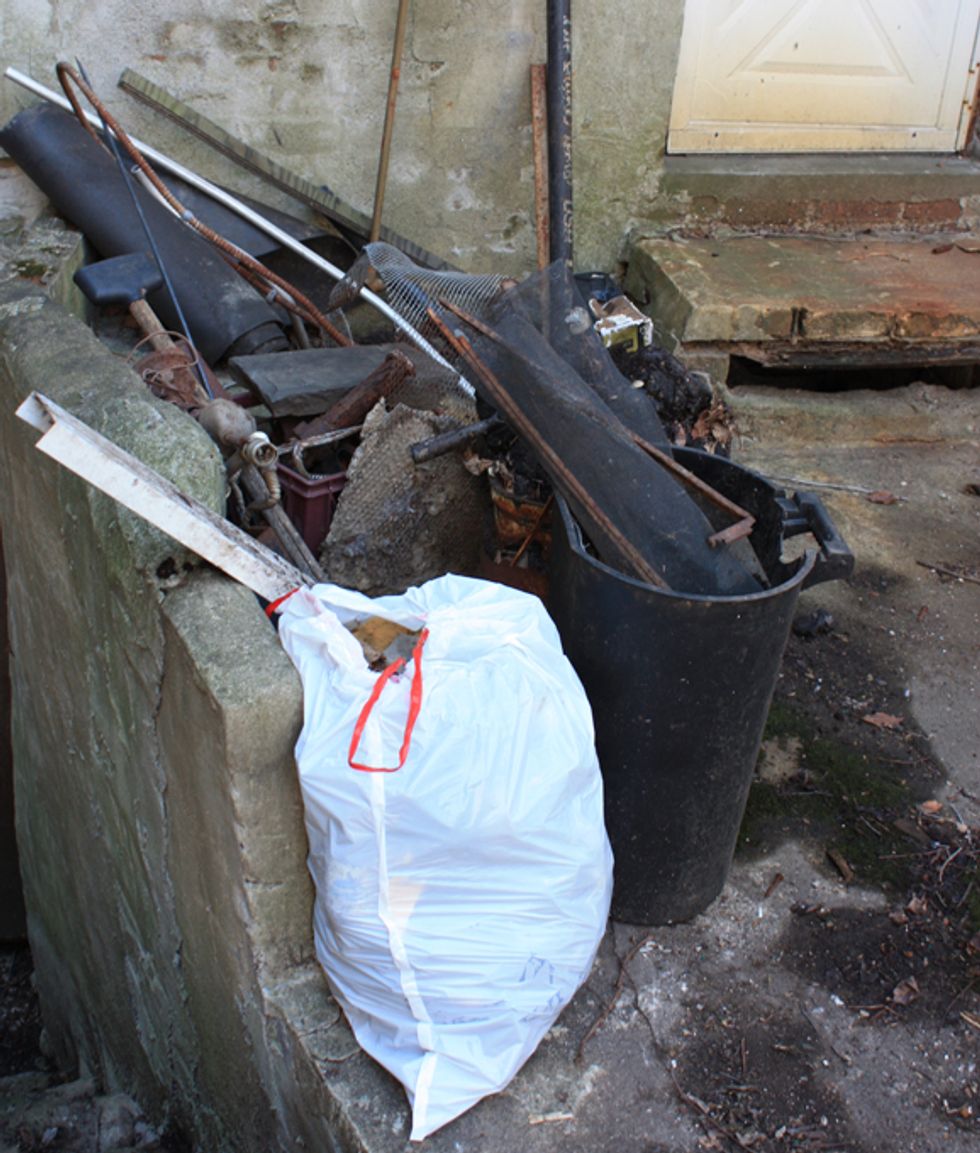 I'm hoping to get some wildflowers going in the area and put some planters with clean soil along the fence where there's enough
sun
for veggies, but I'm still
mapping the light and planning my attack
. Just clearing this much space was a real challenge and now that spring is here, the less welcome tenants—particularly that knotweed—are coming up all over the place.
Spring also means it's high time for me to get my seedlings outdoors and purchase some native specimens at the local nurseries. I spent most of the weekend reading about native plants and visiting the
Gowanus Nursery
. More on that soon. In the meantime, does anybody have any favorite natives that don't cost a bundle?