Articles
The Film California Dreaming Puts Faces to L.A.'s Financial Crisis
A new documentary focuses on the people who have been directly affected by California's economic disaster and budget woes.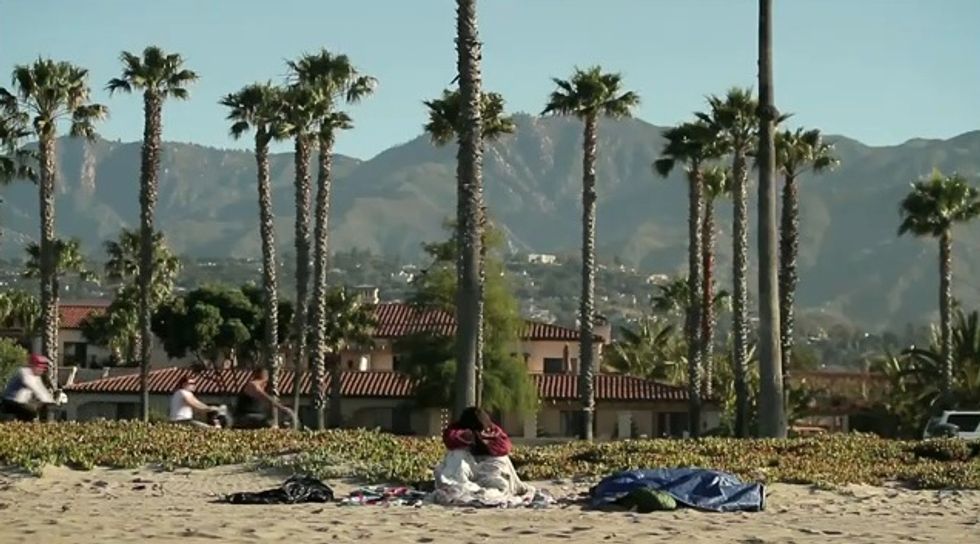 The new documentary
California Dreaming
is a must-watch for any Angeleno wondering how bad our financial situation has become. If, that is, you can get past the heartbreaking opening scene where Los Angeles firefighters are asking for donations to keep the city safe.
Throughout the 50-minute film by the Dutch filmmaker Bregtje van der Haak, people who have been directly affected by L.A.'s economic crisis and strangling budget cuts tell stories of the disillusionment they've confronted while trying to survive. But among the out-of-work and out-of-luck are plenty of uplifting voices, like Homeboy Industry's gang-diversion master Father Greg Boyle and the resourceful collective Fallen Fruit.
---
[youtube]http://www.youtube.com/watch?v=zKkJB8Etq54
The beautifully-shot film debuted on Netherlands television and now van der Haak has brought the film to L.A. She will be screening her film on Tuesday, April 5 at 8:00 p.m. at the Echo Park Film Center. Bring tissues. The state of our state is a real tearjerker.
See California Dreaming at the Echo Park Film Center
Watch California Dreaming online
Live in Los Angeles? Join GOOD LA and we'll introduce you to more people, places, projects, and events that are making Los Angeles work. Sign up here.