Articles
This month, we're putting you and your camera to work.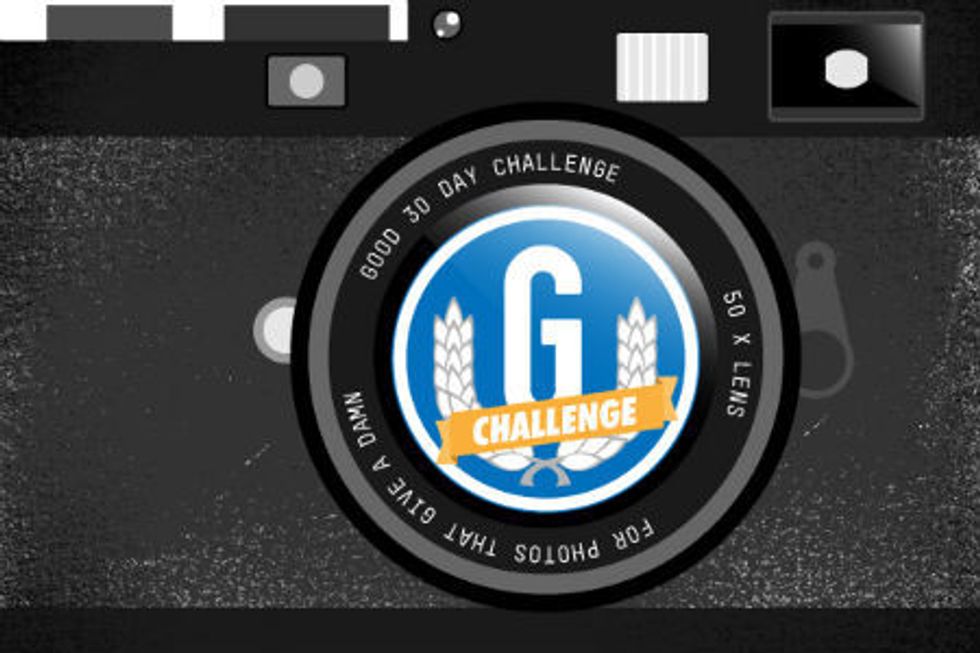 Things are easier said than done, or so the old adage goes, and we couldn't agree more. That's why we do The GOOD 30-Day Challenge, a monthly attempt to live better.
I realized last week that I can't remember what my prom date looked like. I can remember her name and hair color, and the color of her dress, but when I try to summon the contours of her face I get stuck, and I'm left only recalling the basic outline of her silhouette. I was never in love with the girl, nor do I have any real interest in finding out, say, where she lives now or what she does for a living. But I can't help feeling a twinge of sadness at the fact that I've almost totally forgotten a person who was once important to me.
---
Nowadays there are fewer and fewer reasons to forget the momentous events and people in our lives. With digital cameras on every phone and sites like Instagram and Flickr providing endless storage for your pictures, your memories can all be literally a couple clicks of a mouse away. All you need now is the motivation to get snapping. This month, allow us to help: For November's GOOD 30-Day Challenge, we're asking you to document your life.
Starting tomorrow and going through the end of November, we'll ask you to take a new photograph per day—a picture of your sky, a picture of your Sunday morning, etc.—and then send it in to us via Facebook, Tumblr, and Twitter. Once all the submissions are in, we'll put our favorite photos on the GOOD website to be admired by all. There's even a chance to win $300 by submitting pictures of what gratitude means to you through our GOOD Maker fund here.
[youtube]http://www.youtube.com/watch?v=fuWcYio-Awo
As usual, consider this post an open invitation to join in the challenge. Check GOOD.is at 8:30 a.m. EST every day of November (or sign up for our daily email newsletter below) to see that day's task and get a sneak preview of what the next day holds. On Twitter and Facebook, we'll be using the hashtag #30DaysofGOOD to keep you abreast of our progress, and we hope you'll use it to let us know how you're faring as well.
By the end of this month, at the very least you'll have 30 new photos to add to your collection, and you might even have turned up on the site once or twice. Though the ultimate goal, of course, is to remind you to take the occasional step back to literally look at your life and all the beautiful things and people in it.
Now get out and get snapping, gorgeous.