Articles
The Green Side of Business: DODOcase Plans Short and Long Term Strategies
As DODOcase continues to move forward with sustainability efforts, green business experts offer some more ideas for long term planning.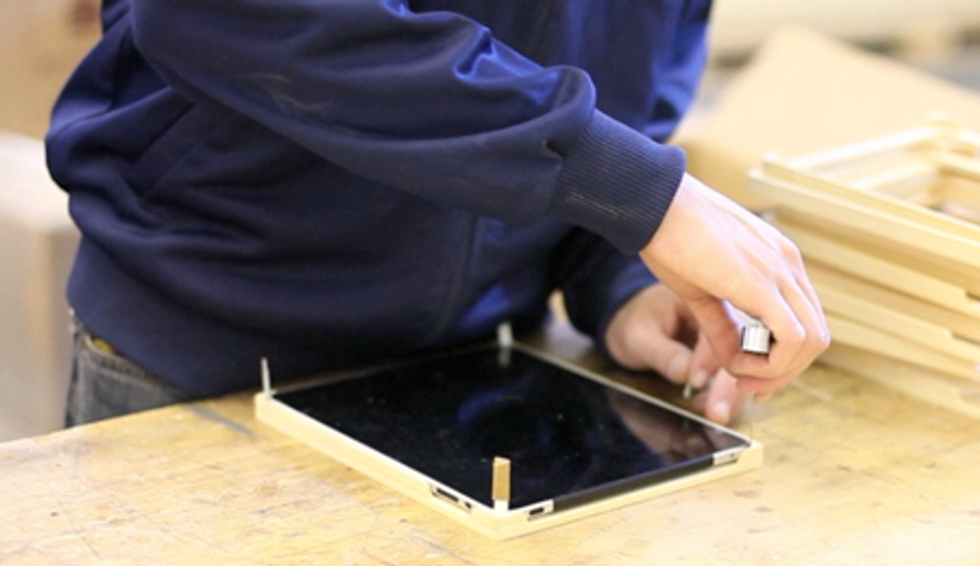 This post is in partnership with UPS
This is part three in our Green Side of Business series, which chronicles one company as it strives to do business more sustainably.
---
DODOcase, a San Francisco-based company that makes bookcover-style cases for eReaders and tablets, faced a challenge when it launched in 2010. "The art of traditional bookbinding was at risk of disappearing," says co-founder Craig Dalton. As a company that uses this traditional craft to hand make bound covers, it became a goal to preserve the art of bookbinding while also maximizing efficiency. DODOcase COO Mark Manning scrutinized the process used by the bookbinders. "I looked at their tools and figured ways of improving upon them, making them easier to use and more efficient." Manning went to work repurposing equipment with a mind towards refining workflow. His efforts met with success.
When DODOcase won the Green Side of Business program presented by UPS, the company took a step back and in the same spirit looked to see what could be improved without compromising quality. To help kick start the process, GOOD asked green business experts to weigh in with advice. The experts offered suggestions to look at public transportation, cradle-to-cradle design, and material sourcing, and the entire DODOcase team immediately responded with ideas.
A poll of work commuting methods led several employees to discover they lived close enough to carpool. DODOcase's Master Bookbinder-in-Residence, Juliayn Coleman, also suggested reusable rags to clean bookbinding equipment instead of paper towels. Coleman volunteered to investigate environmentally-friendly ways to clean and reuse greasy rags. Another staff member suggested substituting reusable plastic boxes for the disposable cardboard ones currently used in the warehouse.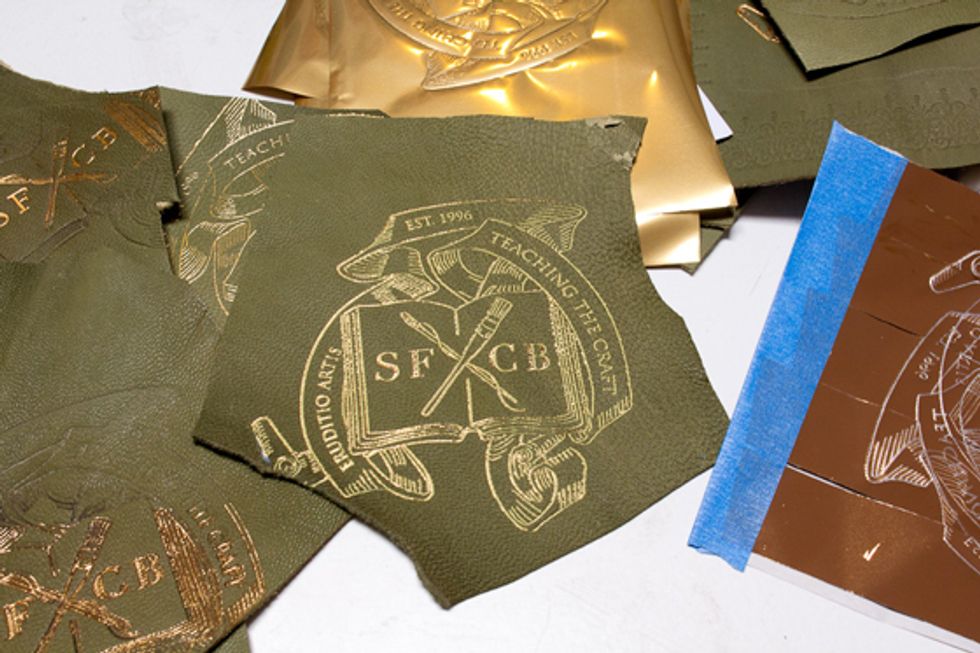 As for Manning, he's focusing on a new goal. "I cringe every time reject covers are thrown away," he says. "I'm looking at ways we can reuse our scrap product as well as recycle components from rejected products. Winning the contest has given us the incentive and goal to put this structure together and make it happen."
As DODOcase continues to move forward with their sustainability efforts, green experts offer some more ideas for long term planning:
Nurit Katz, UCLA's Sustainability Coordinator and an instructor for its Global Sustainability Certificate Program
Most Fortune 500 companies have sustainability programs; DODOcase should explore their approaches, failures and successes. One company that openly features their efforts is Patagonia.

Also, they should check into sites that report what companies are doing to learn about effective practices and how they're reporting their sustainability. Some of these sites include: Corporate Register, CSR Wire, and CERES Sustainability Reporting Awards.

\n
Jeff Hayes, Independent Certified Integrated Reporting Specialist, formerly of Opportunity Green:
When looking at planning a strategy, DODOcase should consider going through a lifecycle analysis of their leading product, even a light version of it, and a carbon footprint assessment. This will give them tools they can put into practice and they won't have to pay a consultant.

As for strategy, Global Reporting Initiative (a reporting framework used by companies to report economic, environmental and social performance data) is a really great place to start the conversation. Sure it's complicated and not all aspects will apply, but a lot will.

\n
Amit Jain, Sustainability Consultant at AmitJain310:
DODOcase should look at becoming a B Corporation, a new corporation establishment that's acknowledged by 26 states. B Corp makes it legally possible to donate money or allocate resources to protecting the environment or community without being liable against stakeholders. It's a pretty big commitment but if a company is really committed to sustainability and community, it changes the culture of a company – they're now making money to do something good with it. Being a B Corp makes this message clear.

\n
Check the Green Side of Business series next week for DODOcase's progress.