Articles
The O+ Festival: Doctors Treat Artists, and Vice Versa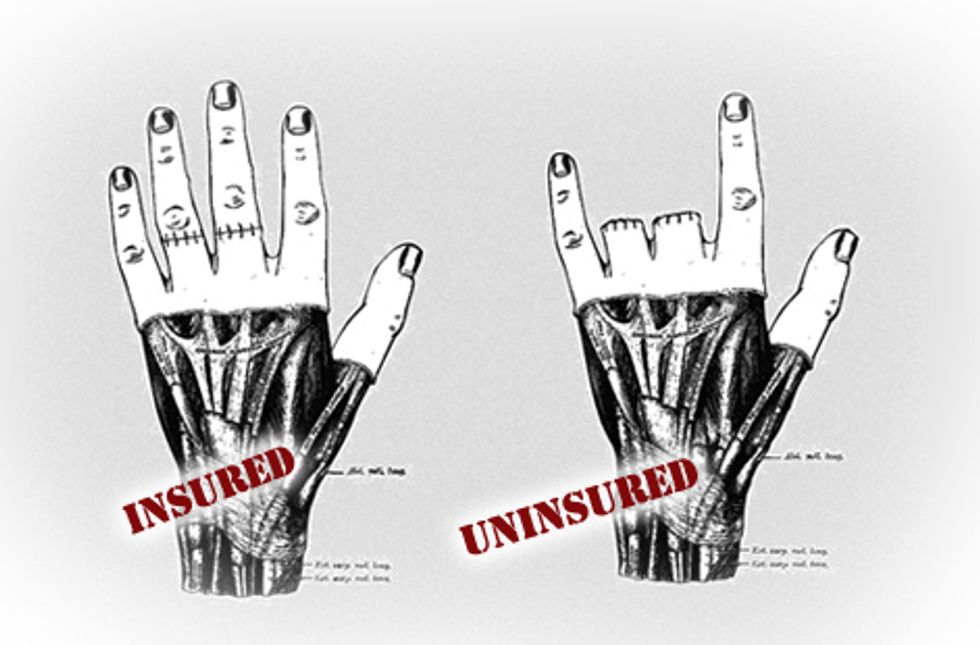 Friend of GOOD
Alex Marvar
writes in to let us know about the
O+ Festival
, coming up in October in Uptown Kingston, New York.
The idea behind the festival is to gather artists and musicians without health insurance, have them play for the community, and then connect them with local doctors for free health care.
---
Brooklyn indie/classic rock darlings Phosphorescent, Ashokan heroes Mike & Ruthy (daughter of Jay Unger), NYC bands and impassioned neighbors—Tracy Bonham, members of Mercury Rev, Gail Ann Dorsey (David Bowie's bass player)—are playing for the cause, and getting appointments with and free services from dentists, general M.D.s, optometrists, opthamologists, physical and sports therapists, nutritional counselors, massage therapists, acupuncturists, occupational therapists, addiction counselors... even an infectious disease specialist. There's also a public health resource fair aspect, where festival attendees can connect with doctors and a number of represented organizations from the Freelancers Union to the Cancer Services Program to Ulster County Mental Health, to learn about the affordable insurance and medical service options already available to them.

\n
The hope is to make the O+ Festival an annual event, and expand it year after year, as a way of giving an ever larger group of artists regular medical care.