Articles
The Secret of Pop-Up Restaurants: It's Not Just About Cost
The Boba Guys found the right model for their tea shop by thinking of it as a startup.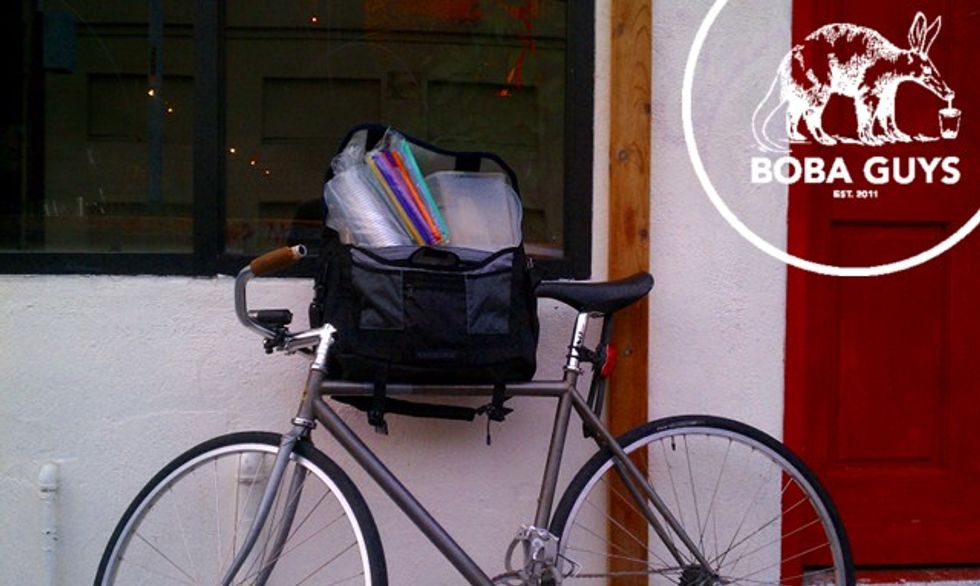 After Anthony Bourdain's visit to San Francisco introduced the pop-up concept to the masses, we wanted to explain why we chose the pop-up route for Boba Guys.
---
For us, a pop-up seemed similar to the startup world's proof-of-concept period. We used the first couple months to feel out the market—will people get what we do?—and set ourselves up to be able to tweak our product and make our model more iterative and less static.
At first, we entertained the idea of starting up a business from scratch, renting out our own space or even a food truck, as the latter trend was achieving mainstream status at the time. We looked into the cost of each and soon realized that we could not take on all the overhead. In order to make a leased space or food truck work, we would need to sell a TON—literally, 2,000 pounds—of bubble tea or supplement our offering with boba joint staples like fried chicken, waffle cakes, or the much beloved stinky tofu.
But we did not want to get into the business of selling other food items just to make the business profitable. We've seen bubble tea joints across the United States use milk tea as a loss leader to get people into their business, which commoditizes boba. To us, not all boba is the same—the ingredients, preparation, and experience differ from place to place. We wanted to change that perception and hopefully, make people see boba the way others see kick-ass quality coffee.
As we tossed around different business models, we grew fonder of the pop-up model, which aligned with our vision much more closely. We could complement an existing establishment by "renting" their space and maybe even complement their menu. Ken Ken Ramen, our mentors who got their start as a pop-up, was just this type of place.
The pop-up concept is gaining a lot of steam, as it has all the essential benefits of a tech proof-of-concept. Pop-ups, in a traditional sense, are no more than yield management exercises or a way to manage capacity of an existing location. With the success of AirBnB and the much-buzzed-about Eventup, we see endless implications for the way we all enjoy and use space. In fact, we have seen many great establishments before us go from a pop-up to a successful physical location in a matter of months.
We haven't seen a lot of coverage about this space, so we hope it helps some of you out there thinking about the pros and cons of pop-ups, whether for your food startup, clothing store, or art gallery.
Our final thought is on the belief that a pop-up is an effective way to save money. Though from the outside it appears that we save a lot of money by doing a pop-up, the model is often worse on your margin. We have little space for carrying inventory and less control over the drink experience, which can introduce a lot of inefficiency due to wastage.
Over time, that wastage makes things more expensive overall, but that is why we find creative ways to keep costs low—you just might catch Bin on his bike carrying cups and lids across the mean streets of San Francisco!

The Boba Guys share their adventures in food enterprise every Monday.