Articles
Pop-up Eateries Implement Sustainable Design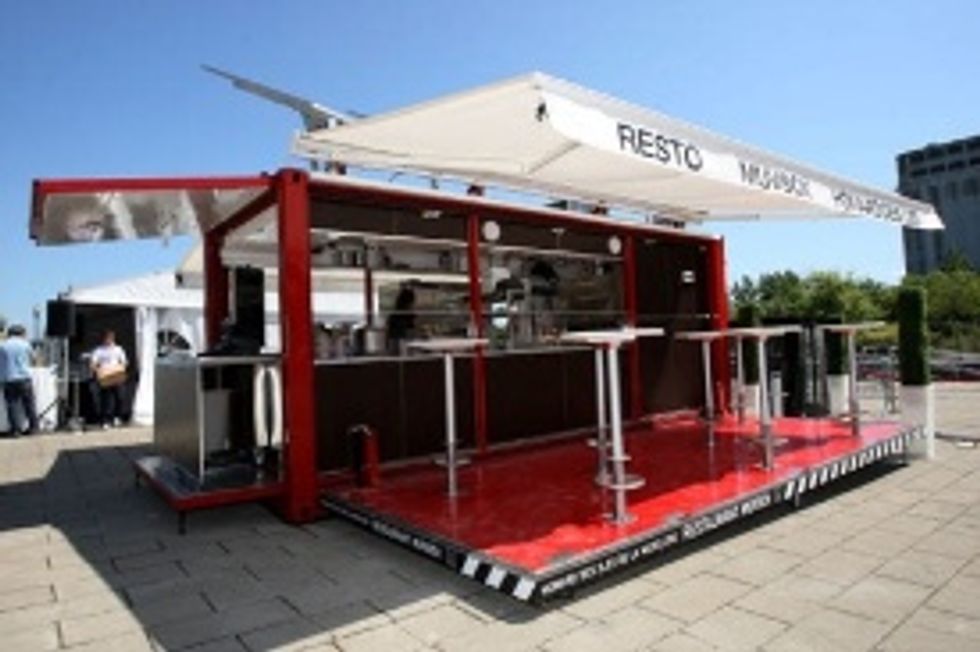 It makes sense that the rise of pop-up restaurants has coincided with the decline of economy—the smaller investment, use of social media, and potential for a huge customer base overnight considerably reduces the risk in such dismal financial times.
Treehugger
reports today about a newer aspect of the pop-up trend, highlighting spots that are constructed using reclaimed, borrowed, or already existing building materials. Examples are all over the globe, using everything from old shipping containers to leftover scaffolding. The post quotes an interview from
DeZeen
with the architect of Studio East Dining in London: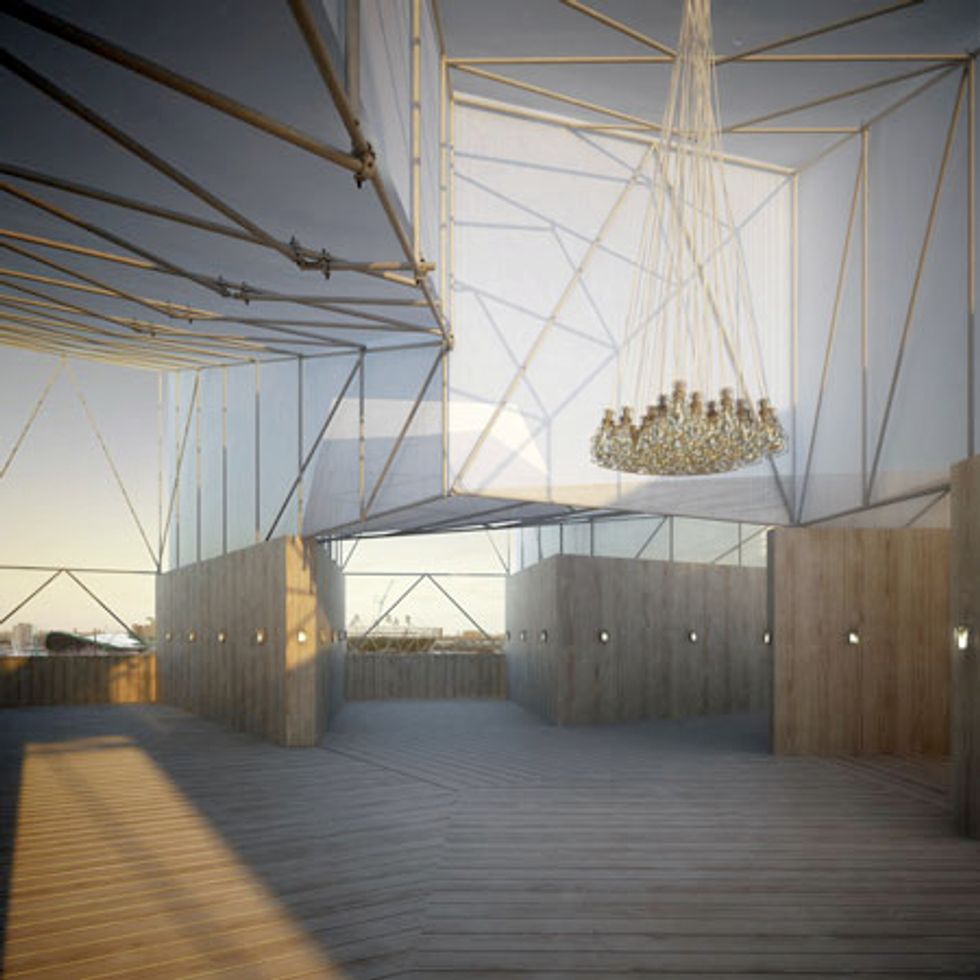 ---
A fast build with a life span of just 3 weeks, the primary structure, weighing 70 tons, is constructed from hired materials borrowed from the existing construction site, including: 2000 scaffolding boards, 3500 scaffolding poles, and reclaimed timber, used to create the walls and floors of the 800 square metre dining space. The cladding material which encases the roof, is a semi-translucent membrane, using industrial grade heat retractable polyethylene which is 100% recycled after use; as with the other materials, all will be returned to the site afterwards and recycled without any waste.

\n
See the full post and more examples here. Are these eateries a good idea or a sustainable facade? Tell us what you think.
Images courtesy of Muvbox and DeZeen via Treehugger