Articles
The Sustainable Prisons Project: Connecting Inmates with Nature
Beekeeping and composting aren't just for hippies and treehuggers anymore; they're also for felons.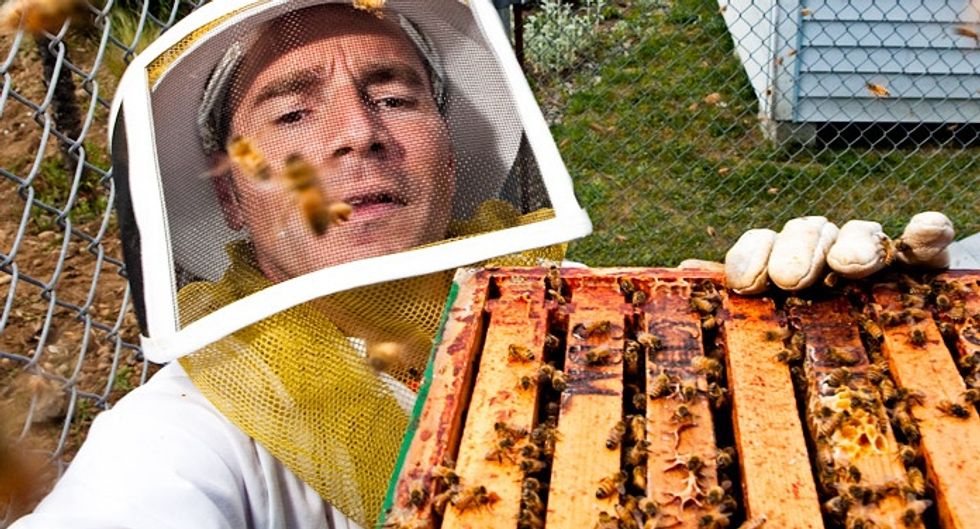 Beekeeping and composting aren't just for hippies and treehuggers anymore; they're also for felons.
---
In 2004, Dan Pacholke, a superintendent at Cedar Creek Corrections Center in Washington State, wanted to make his prison more cost effective. Dr. Nalini Nadkarni, a forest ecologist at Evergreen State College in Olympia, suggested that he start by reducing the prison's water use, and connected him with a hydrologist from Evergreen who helped him install low-flow toilets and a water catchment system.
Five years later, this initial collaboration has turned into the Sustainable Prisons Project, a unique collaboration between Evergreen and the Washington State Department of Corrections that aims to "bring science and nature into prisons."
Operating in four of the state's 15 prisons, the Sustainable Prisons Project has guest lectures and hands-on workshops for inmates on everything from green building to sustainable agriculture; reduces the environmental impact of the prisons themselves with water conservation, organic farms, apiaries, and composting programs; and gives inmates opportunities to work on conservation programs that improve the ecosystem beyond the prison walls. In 2009, for example, offenders and staff at the Cedar Creek Corrections Center helped rear endangered Oregon spotted frogs to boost their numbers in the Puget Sound region.
The Sustainable Prisons Project has been successful at reducing costs. "I don't care if it's power, water, fuel, energy—we've saved every way you measure it," says Pacholke. But more importantly, perhaps, it's given prisoners the benefit of meaningful work. "There's all the therapeutic value that comes with working with something alive. It's a pretty powerful force."
Their hope is to have projects running in every prison in the state eventually, but the project has gotten attention from around the globe. State prison systems as far away as England and Brazil have expressed interest in following their example.