Articles
The Tastemaker: A Q&A with Garth Trinidad
The award-winning Los Angeles radio DJ Garth Trinidad-the long-time KCRW host, known for his smooth, genre-mixing music-took a...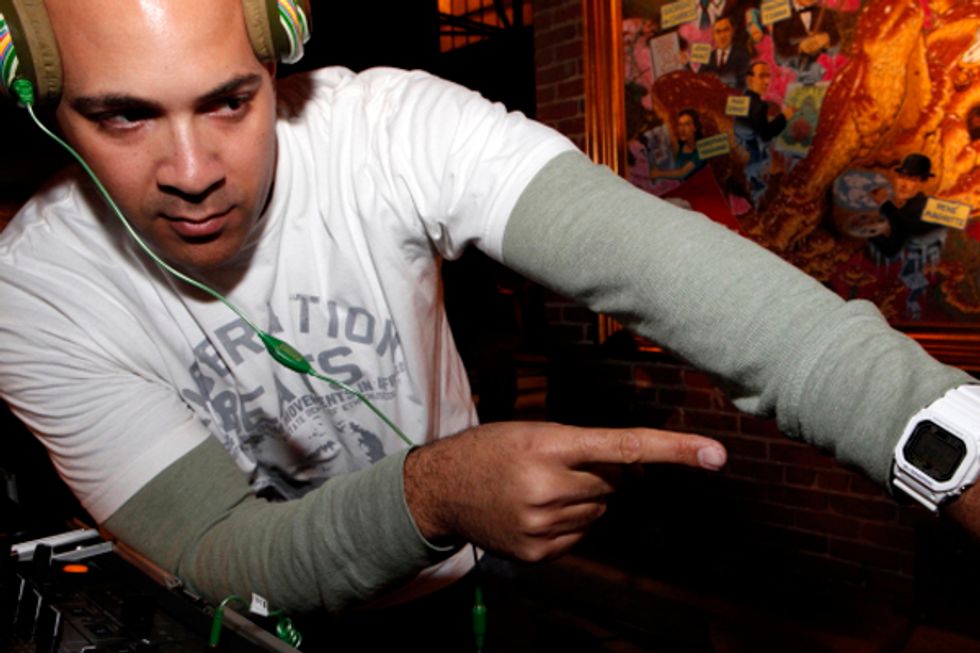 ---
The award-winning Los Angeles radio DJ
Garth Trinidad
—the long-time KCRW host, known for his smooth, genre-mixing music—took a few minutes recently to catch up with GOOD's Rebecca McQuigg Rigal.
GOOD: So how's an independent, up-and-coming artist to break through the commercial clutter?
Garth Trinidad:
Internet radio and platforms like MySpace have democratized music distribution, but if you can get your music on a movie soundtrack, TV show, or national commercial, it will certainly help move your career forward because people will hear it. As the music supervisor for Season Four of "Entourage," the independent artists I chose to play were exposed to a broad new audience.
G:
Consumers are clearly more open-minded than ever when it comes to their music choices, so why do commercial stations keep playing the same old predictable songs?
GT:
Ever since the
Telecommunications Act
was passed in the nineties and even before then, commercial radio has become fodder for advertisers. There remains a large gap between the post- and pre-Internet generations, and commercial radio still caters largely to people who don't have access to peer-to-peer music sharing, Internet or satellite radio, music recommendation applications [like Pandora] or iTunes.
G: What are you looking forward to in 2010?
GT:
Personally, I'm most excited to see the
MojaMoja
brand [Trinidad's international music and culture platform]establish itself this year. The so-called mainstream is in a state of emergency. Most of the images, sounds, and attitudes expressed measure up to fast food for the brain. My crew and I are looking to help balance out the menu; we've been leveraging live events, like our
second annual pre-Grammy Brunch
, to introduce people to what I'm calling the "international alternative" movement [a fusion of world music and culture]. In 2010, we're launching the MojaMoja web channel, a hub for artists and labels of my choosing to showcase new videos, and allow fans to discover new music and events.
G : Tell me about some new artists you've been digging.
GT:
I like
Blk Jks
, from Johannesburg. They've been dubbed the most important act to come out of Africa since Miriam Makeba and Fela Kuti (and I just heard they'll be performing at the opening concert for The World Cup this summer in South Africa).
Little Dragon
, named for Swedish-Japanese frontwoman Yukimi Nagano, is traveling stateside more often and has a growing, devout cult following.
Janelle Monae
, considered one of the leaders in the afro-punk movement, was nominated for a Grammy last year and has garnered well-deserved critical acclaim. And
Big Moves
is an LA-based indie rock band made up of young, classically trained jazz musicians with a broad scope of influences who bring great depth to their sound.
Rebecca McQuigg Rigal is the Pepsi Refresh Project Ambassador for Arts and Culture. Learn more about the Pepsi Refresh Project here, and submit your own idea for how to move the world forward here. Photo courtesy of LovinLife Multimedia.