Articles
Thermogram Shows the Extreme Efficiency of New York's First Passivhaus Building
A new building at 174 Grand Street is built for extreme energy efficiency. Here's the thermogram to prove it.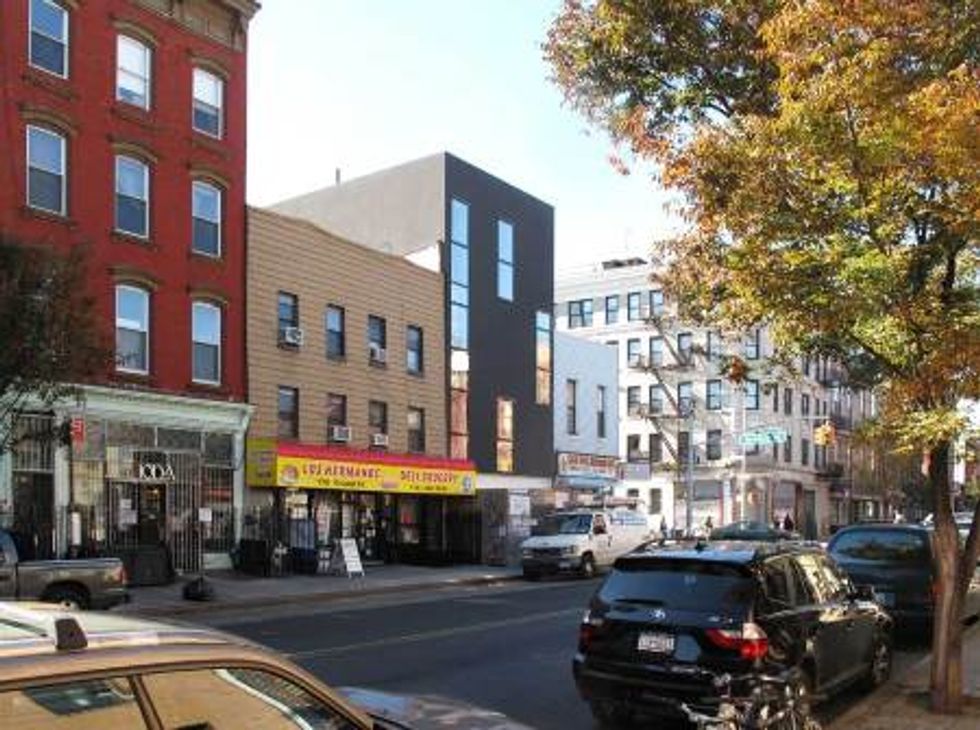 Loadingdock5, a Brooklyn-based architectural studio founded by a pair of Viennese expats, is finishing work on
an impressive new building at 174 Grand Street
in Williamsburg. It's the modern-looking black one in the picture above.
The mixed-use residential-and-retail structure is the first new building in New York City to meet Passivhaus standards. Passivhaus is a rigorous set of building requirements, first developed in Germany, for extreme energy efficiency.
---
To show off just how well it performs, Loadingdock5 recently released this thermogram.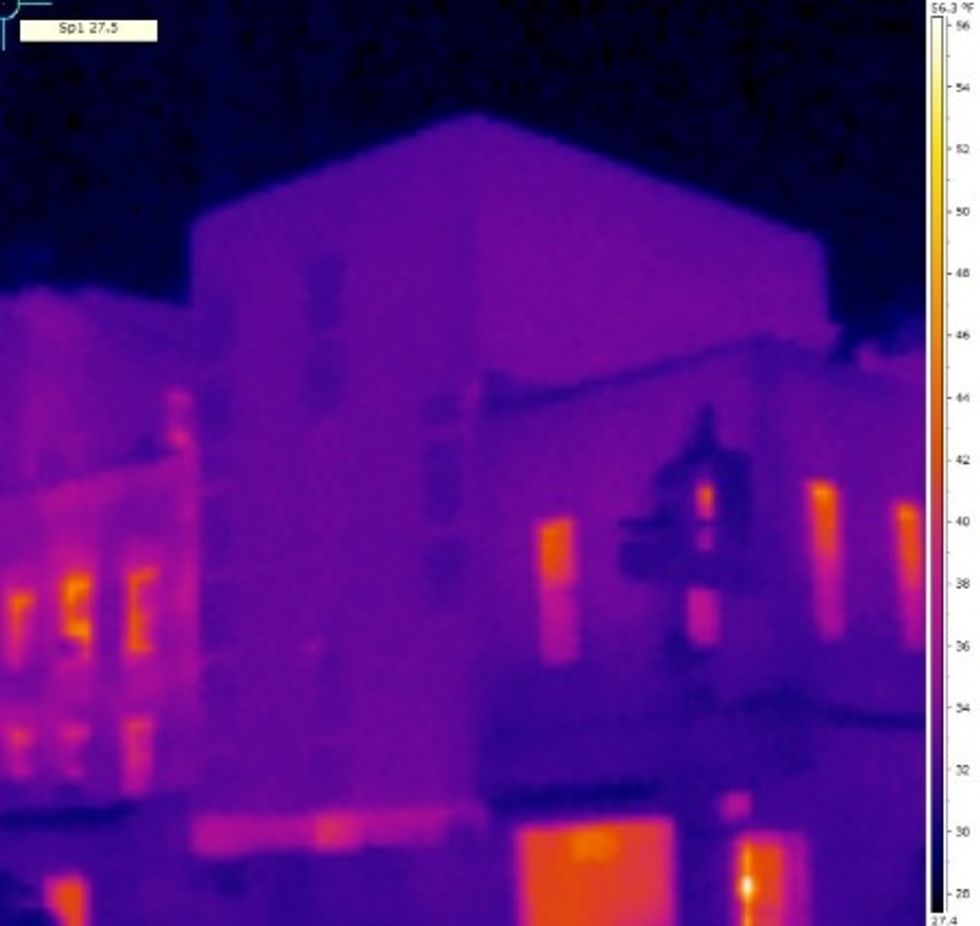 The darker, purpler areas on the image are cooler. The lighter, oranger areas are warmer. As you can see, the building in the middle, the Passivhaus building, has very little orange. That's because it doesn't leak heat. And its windows are so well insulated that they're cooler than the building's sides. This is, literally, what energy efficiency looks like.
As TreeHugger notes, the heating bills for this building are going to be significantly lower than average thanks to "a shitload of insulation, careful detailing and controlled amounts of high quality glazing."