Articles
They Win Medals!
Table tennis will be the hottest local ticket at the Beijing Olympics, and the U.S. competitors are bound to be anxious.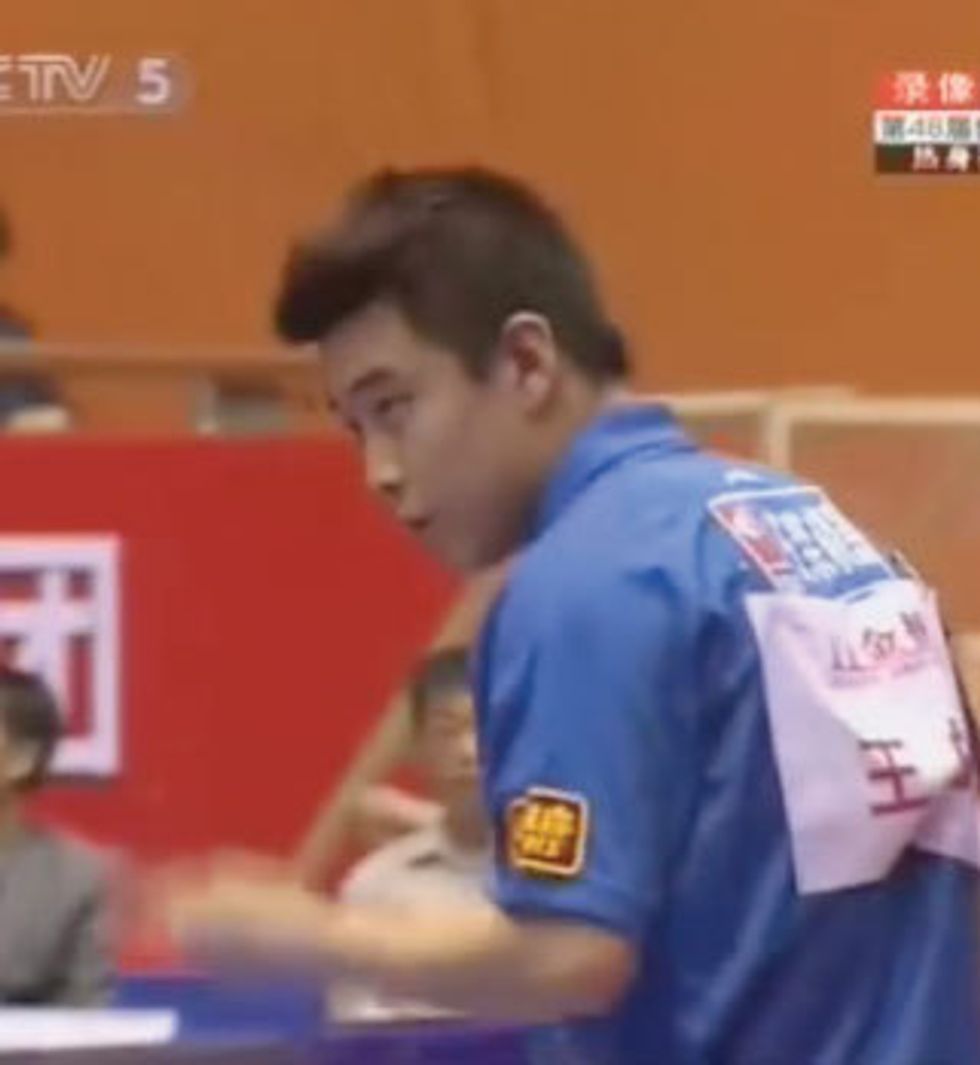 ---
Olympians headed to
Beijing are bound to be anxious. Anxious about the city's air quality, anxious about crazy chemicals in the local food, anxious about anything that might affect performance in their chosen event. But such concerns are minor compared with the mortifying possibility faced by U.S. competitors in table tennis: that they will come to the table armed with only Ping-Pong-level skills. Table tennis has been an Olympic event since the 1988 Games, in Seoul, South Korea, and is the only sport in which Chinese players have consistently dominated (they won three of four possible gold medals in 2004 and all four in 2000). The event is going to be accorded newfound prominence this summer-presented in gleaming, high-tech facilities at Peking University, it will be the hottest local ticket of the Games, and the Chinese media will cover the competition breathlessly.
As Dan Seemiller, the U.S. Olympic Men's table-tennis coach, puts it, "If you're playing at home in the basement, it's Ping-Pong. But for anyone who's serious about it as a sport-the physicality of it, and the speed-then it's table tennis." At 53 years of age, Coach Seemiller is a well-traveled veteran of the circuit, a five-time U.S. singles champion, the author of a popular book on table-tennis strategies and, according to the rankings of the International Table Tennis Federation, the 445th best player in the world. Now it's his job to ensure that we make a respectable showing in an event where (to mix sporting metaphors) we're fighting above our weight. As a full-time coach at the South Bend Table Tennis Center, in the shadow of Indiana's University of Notre Dame, he has labored for the past decade to develop young players and raise the sport's profile.
Seemiller recognizes the quixotic nature of devoting his life to becoming world class at what is considered a marginal endeavor. "Table tennis is more accepted culturally in Europe and in Asia," he says. "They have pro teams and we don't, so it's hard for our players to compete at that level. Most of our players have another job or are in school." The best U.S. player, Ilija "Lupi" Lupulesku, a medalist for the Yugoslavian team in 1988, ranks only 148th in the world (one of two Americans in the top 300, and one of five in the top 400)-and he recently announced that he won't be competing. Nonetheless, Seemiller remains bullish on contenders like the 44-year-old veteran David Zhuang from New Jersey, and the lanky 21-year-old prodigy Han Xiao, a senior at the University of Maryland. (Perhaps not coincidentally, both are Chinese-American.)
Despite appearances, the Chinese have not always ruled the sport. Prior to World War II, Hungarians were preeminent in world competition, but in the mid-1950s, the Japanese ace Hiroji Satoh invented a new variety of devious spins by gluing a foam-rubber cushion to his paddle. His sudden success led to a new craze, and to the subsequent establishment of serious training programs and government-sponsored table-tennis infrastructures across Asia.
"I'd be surprised if anyone other than China took the gold," Seemiller tells me. "Wang Hao has been untouchable lately, and frankly, anyone from China-Ma Lin, their number two player, or Wang Liqin, the defending world champion-is intimidating."
"It's potentially embarassing because they're at a different level," he admits. "But every player has weak points." He pauses. "It's going to be a pretty amazing Olympics."
More from
What's Up With China?