Articles
This is Govind. And those are his things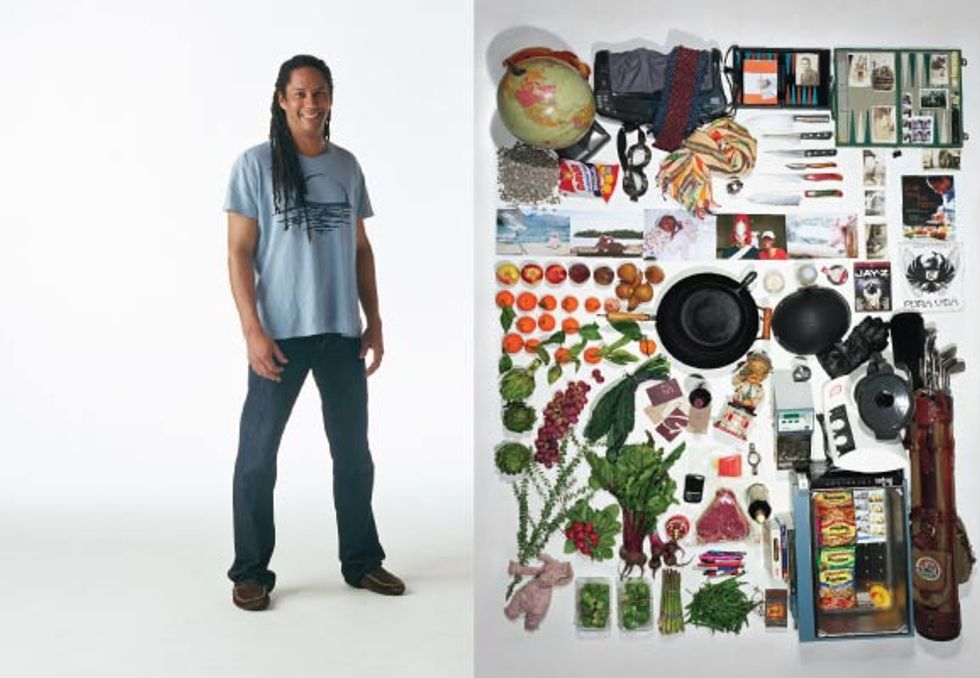 And Those Are His Things
Name
Govind Armstrong
Age
38
Location
Los Angeles
Occupation
Executive chef and co-owner of Table 8 in Los Angeles and Miami
1. Local produce: "My family would get together and plant every season. That's what really got me started cooking and [made me] passionate from an early age-being able to pick everything out of the garden, cook it that day, and really being blown away by the flavor."
---
2. Heirloom radishes and kale: "At Spago, where I apprenticed with Wolfgang [Puck], there were some really incredible heirloom vegetables that I wasn't familiar with. But you know, I was 13 at the time."
3. Ramen: "It's the MSG. I've eaten it forever, through college. I can't get enough. It's easy."
4. Globe: "I was trained classically by Europeans, in their environment. I never went to culinary school."
5. Thermomix European blender: "It pretty much does everything: It steams, it roasts, it weighs, and it has a temperature gauge, so, if you're making a hollandaise, you can do it all in here. I feel like I'm doing an infomercial, but it's pretty incredible."
6. Vacuum-sealed porterhouse steak: "The salt-roasted porterhouse isn't on the menu. My greatest compliment? Just last night a couple came in joking about what was better, sex or porterhouse? 'Porterhouse.'"
7. Foot massager: "It's under my desk at my office. Does wonders."
8. Small Bites, Big Nights, his book.