Articles
This Is the Best Way to Watch the State of the Union Address
Watch the Sunlight Foundation's live fact-check and analysis of the State of the Union address.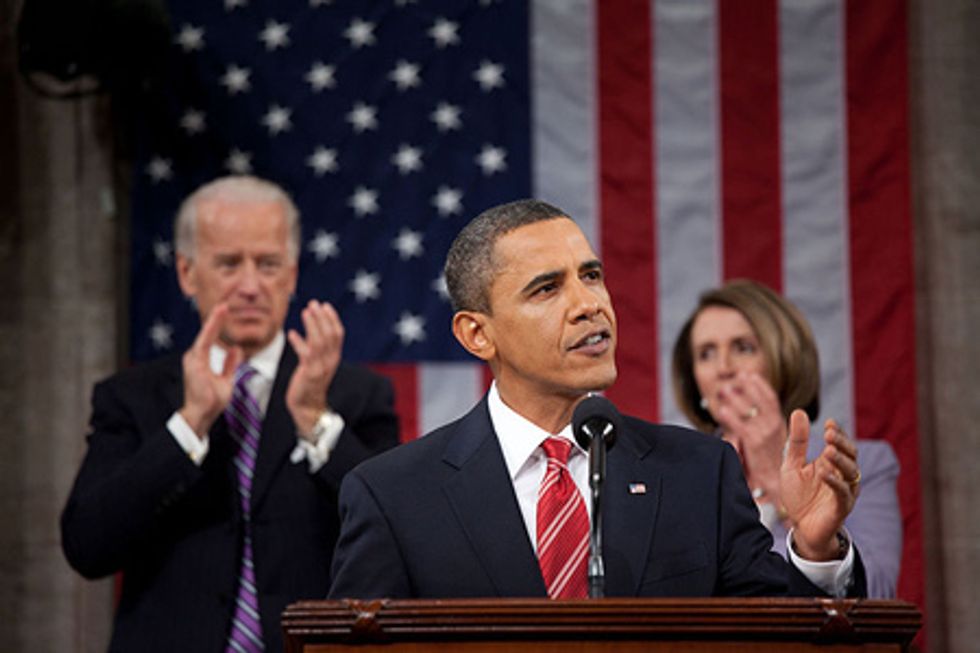 ---
If you're watching the State of the Union address online tonight, you probably already know that the White House will be
streaming the speech
on its own website and enhancing it with up-to-the-minute charts and statistics. While we indeed support the government smartly using technological advancements to spread information, in this case, we're going to direct you away from the White House's stream and toward the
Sunlight Foundation's live blog
.
Not only will Sunlight be streaming video of the address, reporters from CQ Roll Call, the National Journal, the Center for Public Integrity, and the Huffington Post will be on hand to fact-check and offer context as the president speaks. We can almost guarantee that the information provided will be more objective and less dry than what the White House is offering. Happy viewing.