Articles
This New York Intersection Is a Death Trap
In this bird's-eye-view video, Ron Gabriel shows just how dysfunctional the average Manhattan intersection can be.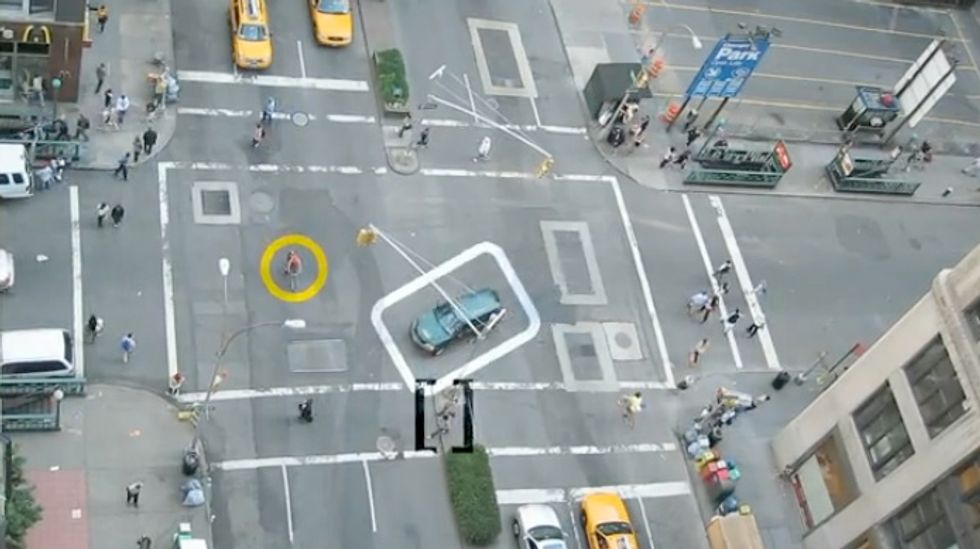 For his master's thesis at the School of Visual Arts in New York City, Ron Gabriel created a campaign called 3-Way Street to examine how "pedestrians jaywalking, cyclists running red lights and motorists plowing through crosswalks" combine to make our urban streets totally dysfunctional and more than a little dangerous.
---
[vimeo][/vimeo]
As part of the campaign, Gabriel trained his camera on the intersection of Park Avenue and 28th Street in Manhattan to capture examples of this dysfunction. In the resulting video, annotated with Gabriel's graphics, this otherwise average urban intersection becomes the stage for a series of near-accidents and death-defying dodges. From this bird's eye view the chaos on our streets is apparent, and the video is one more reminder that our cities have a lot of room for improvement when it comes to serving cyclists and pedestrians.