Articles
This Week In GOOD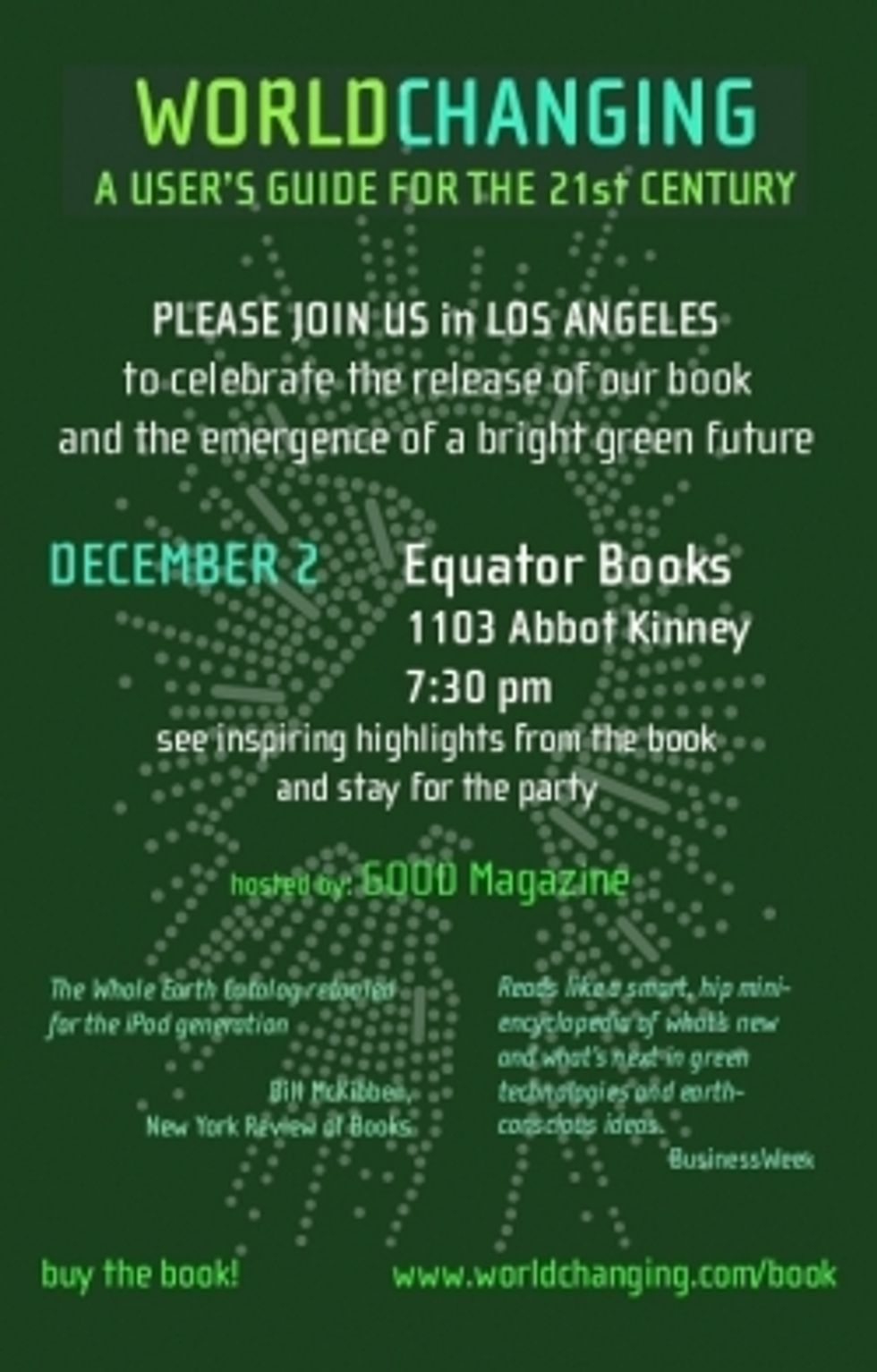 ---
The days are getting shorter, the nights are getting longer, and the GOOD is getting, you guessed it, better.This week we learned about
the CIA's personality quiz
as well as
the ins and outs of making cocaine.
Sure, we worried when Secretary of Energy,
Margaret Spellings
lost on Celebrity Jeopardy. But Nintendo was there to
whip us into shape
and
destroy our TVs.
Bad Sex
was awarded while
twenty-something sex
got thwarted, and
Dorritos
took to the shore.James Webb refrained from punching the
President,
Hummer won environmental kudos,
bees learned to fight terror,
Russians got nostalgic over the 80s with some good old-fashioned
espionage,
and, in a moment of reprieve from the sobreity that is
World AIDS Day
we shared a laugh at the
best Viral Videos ever.
All that and a
civil war of words.
Oh...and it's time for a party: If you're in the LA area on Saturday, swing by our
soiree with the cats from World Changing.