Articles
This Week in GOOD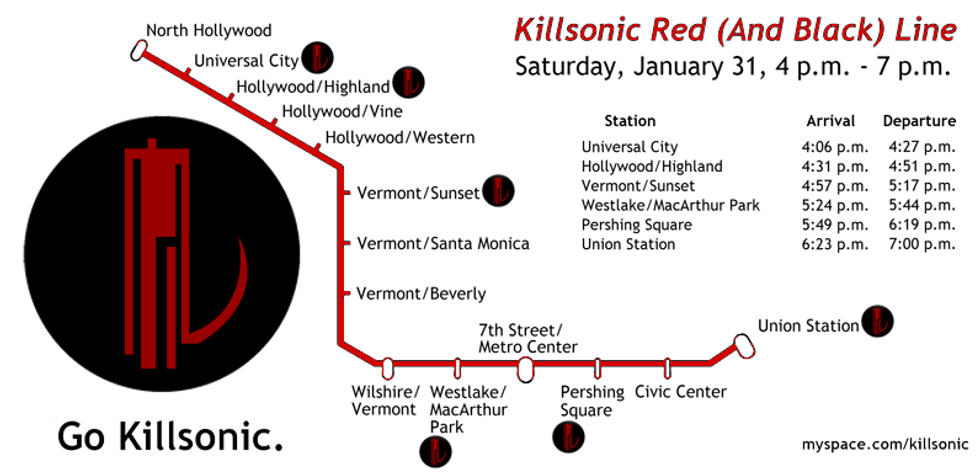 ---
Hi, friends. The weekend is upon us and we couldn't be happier. Why? Because we're stoked out of our gourds to partake in the chaotic bliss that is an evening with the
Killsonic Marching Gang
. From
LA Weekly
:
This Saturday (as in tomorrow, January 31), East L.A.'s latin/jazz/gypsy/punk mega-band the Killsonic Marching Gang will storm the underground, quite literally. Twenty-plus musicians with 20-plus instruments plan to invade the Metro Red Line, playing a series of 20-minute sets at subway stops between North Hollywood and Downtown.
Here are the details
. Everyone in the LA area should check it out. As for everyone else, we'd like to know: What weekend happenings are going down in your corner of the world?