Articles
This Week In GOOD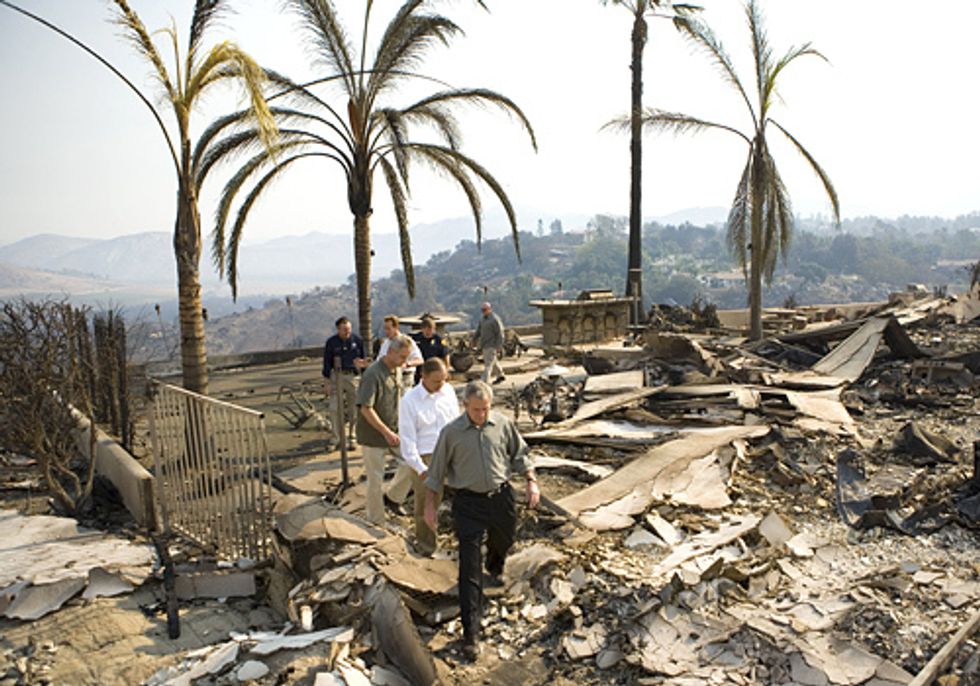 ---
The Southern California fires did their worst,
and it was pretty bad
, but we made it through the week and our thoughts are with all those who had a harder time of it.Some other highlights from the week...We released the video that played at our anniversary parties.
Check it out here
.
We're pretty excited about FreeRice.com
. An simple, effective, (addictive) way to feed people and get your learn on. A+.Also, the professor behind that viral video classic "The Internet is Us/ing Us" came out with
a new one
. Awesome? We let you decide.
Seattle's considering a proposed congestion pricing system
. We're happy to see this stuff coming stateside, especially in such an innovative incarnation.