Articles
This Week in GOOD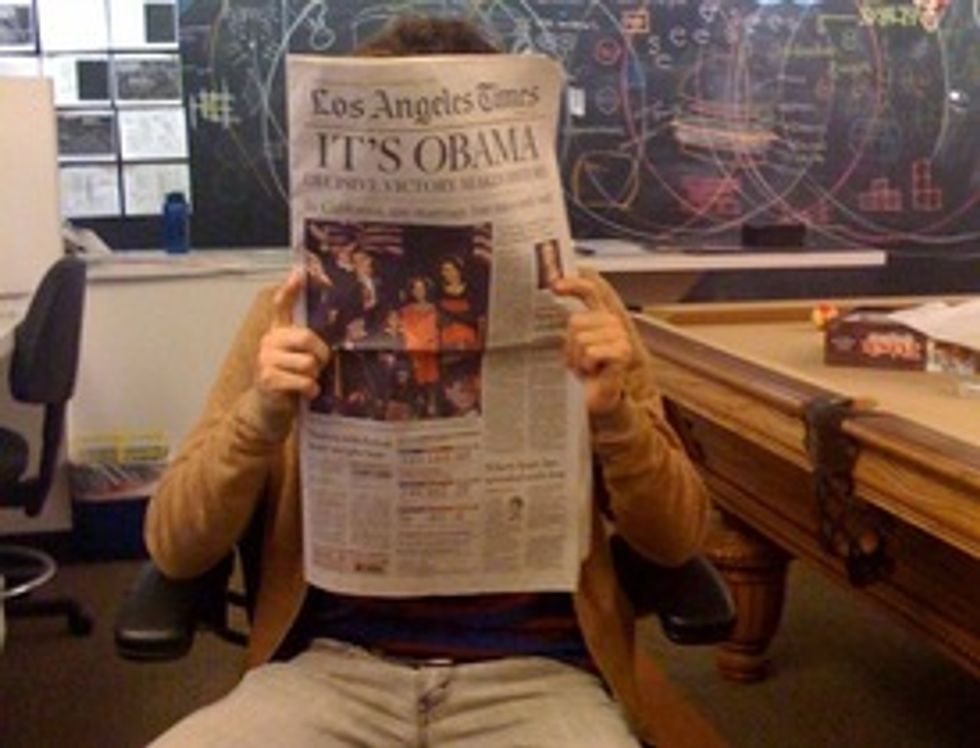 ---
History. This week was about history. Martin Luther King famously said that "the arc of the moral universe is long, but it bends toward justice." We've been pondering that quote these past few days, and we wholeheartedly encourage you do the same-if you're looking for something to ponder, that is.Speaking of history, did you pick up a newspaper on Wednesday? If so, take a photo of yourself holding the front page and send it to projects(at)goodmagazine(dot)com with the subject "Front Page." We'd love to see you with your local paper-and see the way that your paper told that historic day's story.Finally, earlier today,
Suncaster
let us know that she will be heading to the Dominican Republic to help out some flood victims. If you live in the Los Angeles area and have something you could part with (blankets, batteries, etc.),
this might be a good place to start
.