Articles
This Week in GOOD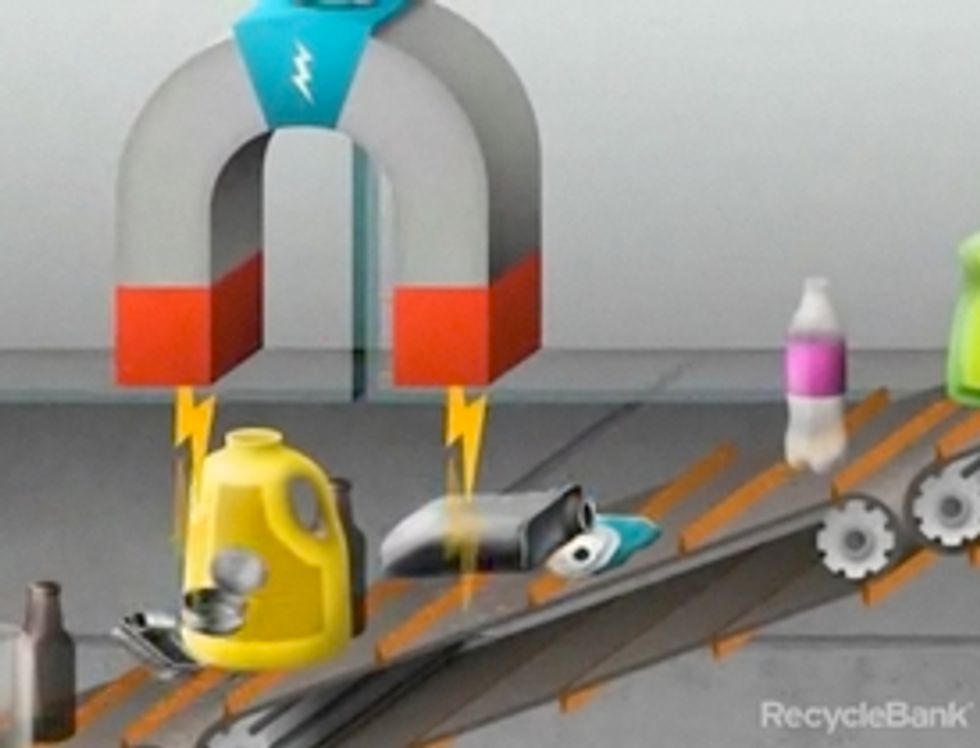 ---
Do you ever wonder what happens to your plastic, paper, or what have you after you toss it into the recycling bin? If so, then you are in luck. Our chums over at Recycle Bank (
we've talked about them before
) have created an interactive piece that walks you through each stage of the, um, cycle.
Watch and learn
.This week wasn't all fun and games. It began on a sad note with the passing of Miriam Makeba.
Rest in piece, Mama Africa
.Of course, you take the sad with the joyous, and you keep moving. And sometimes, you encounter robots in so doing. This week being no exception, we have seven (seven!)
new videos about robots
on the site. We also have new stories about
post-standards music
,
fiction's black presidents
,
the magic of 350
,
robotic suits
(yes more robots), and
celebu-word-polooza
.You might have noticed a new feature on the blog called
Neighborhood Watch
, a daily collection of some of the most interesting links around the web. We hope that it, along with
GOOD News
, helps you start your day on the right foot.