Articles
Two Days Before Change, the Stars Come Out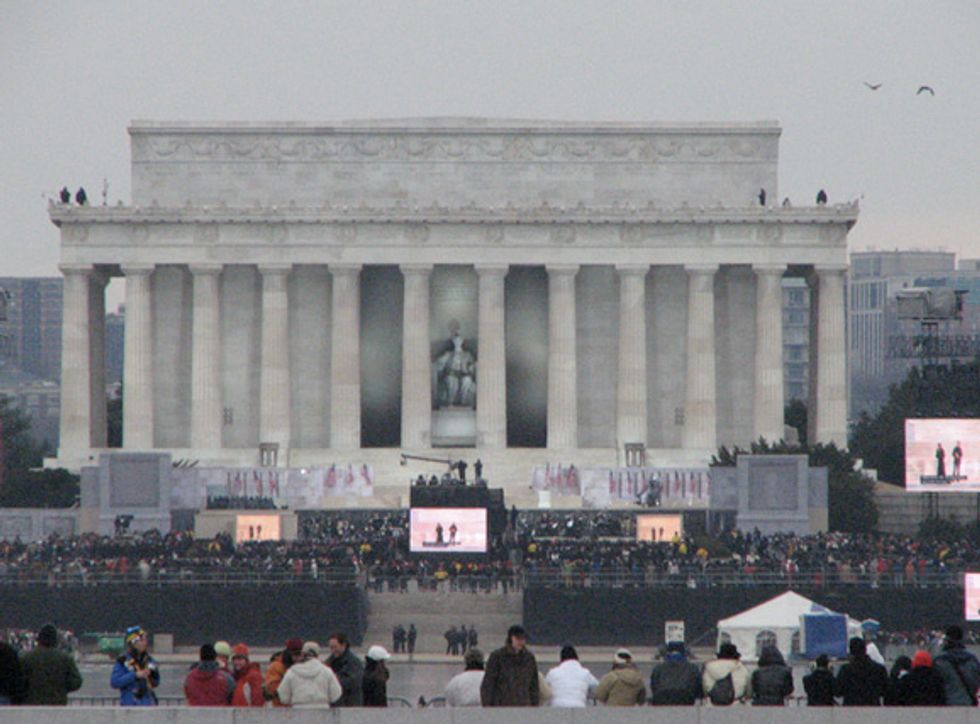 The atmosphere at Sunday afternoon's
We Are One
concert and around the mall was hopeful and enthusiastic, save for a five-person group of anti-gay rights activists, espousing the power of Jesus over that of Obama from a small fenced-in pen between the Washington and Lincoln Memorials. Estimates on the crowd range from 750,000 to more than a million. Mostly from jumbotrons far away from the stage, the throngs watched performances by Beyoncé, Stevie Wonder, Usher, Sheryl Crow, U2, and more, as well as short speeches by the likes of Tom Hanks, Tiger Woods, Ashley Judd, Forest Whittaker, and Rosario Dawson.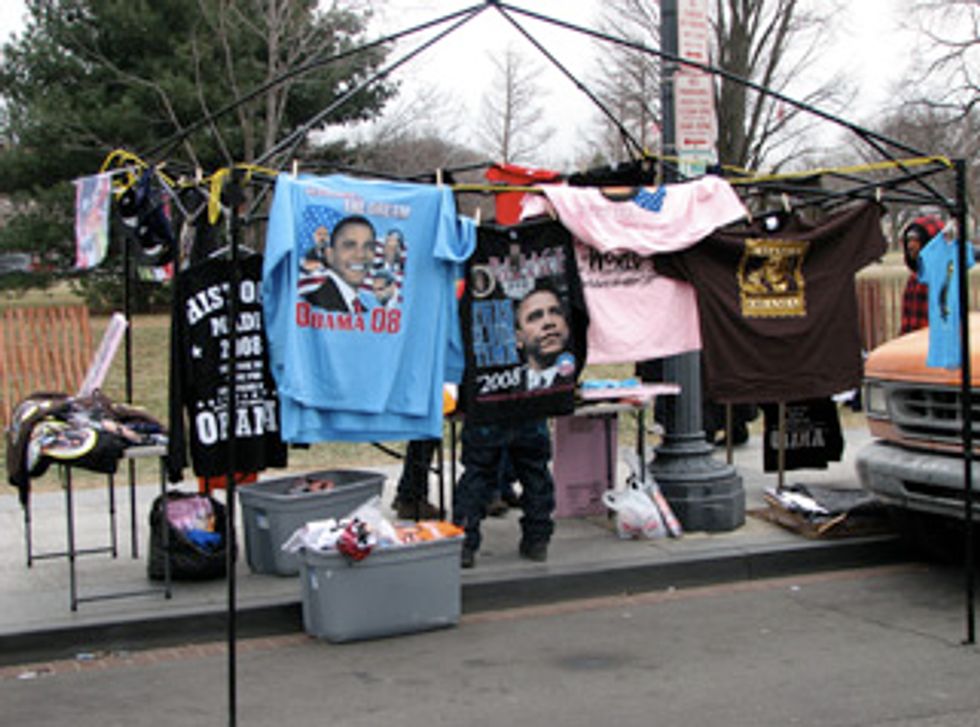 ---
The assembled greeted glimpses of Obama on the screens with raucous cheers. The economy may be going south, but Obama's brand is strong, as evidenced by the throngs of adoring citizens and the litany of bootleg products featuring the soon-to-be president's visage-from calendars to posters, shirts to hats, buttons to ear rings. The highlights of the chilly (but ebullient) afternoon were the moments when the thousands congregated assembled in song. Thousands of voices joined in with John Cougar Mellencamp's "Ain't That America" (which followed a short speech by Joe Biden), Garth Brooks' rendition of Don McLean's "American Pie," and Bruce Springsteen and 89-year-old folkie Pete Seeger on Woody Guthrie's patriotic classic "This Land Is Your Land." The latter enjoyed an enthralling lead in by the crowd's chant of "Yes We Can" in response to a short speech by Obama.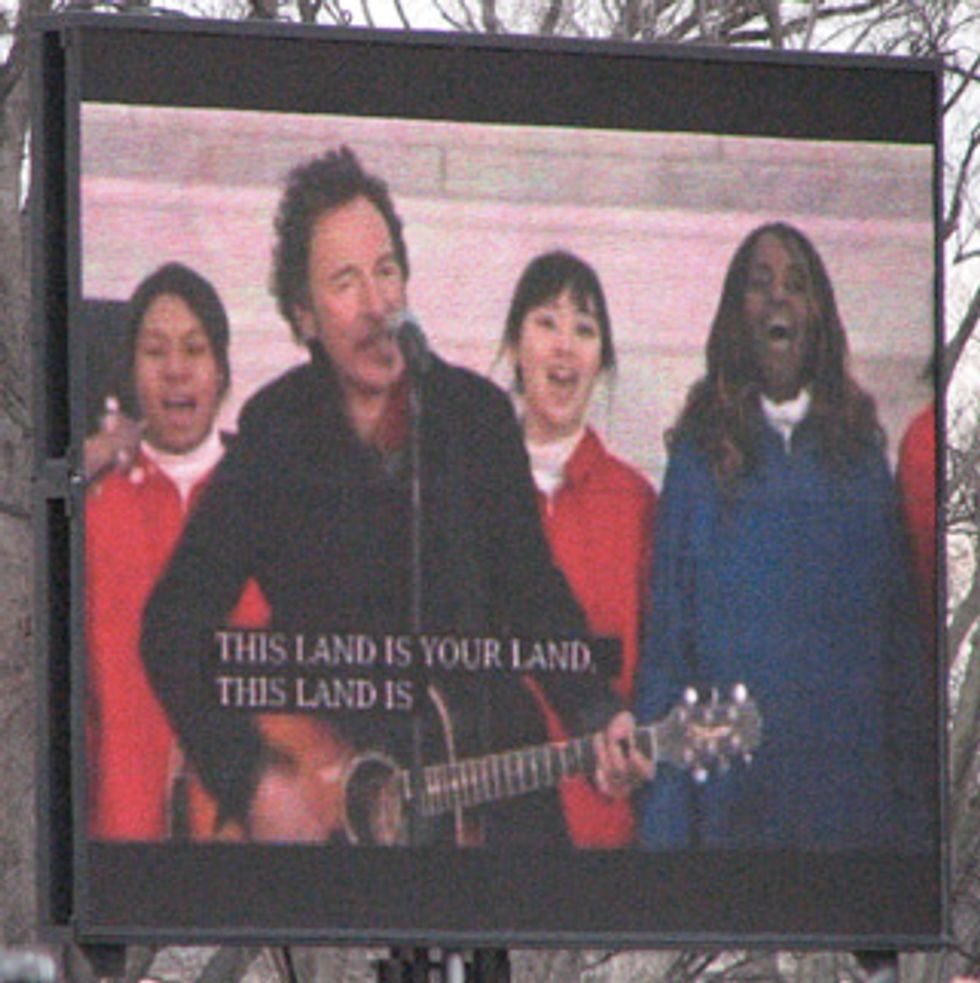 "Never forget that the true character of our nation is revealed not during times of comfort and ease, but by the right we do when the moment is hard," the President-elect reminded the assembled to conclude
his remarks
. "I ask you to help reveal that character once more, and together, we can carry forward as one nation, and one people, the legacy of our forefathers that we celebrate today. "Obama and his family seemed to be in good spirits, enjoying the moment, the endearment, and, of course, the entertainment. The feeling in town is one of hopeful fervor and an optimism that can only be brought on by change. All involved should cherish this moment; come Wednesday, the feting ends and the real work begins.