Articles
Urban Wildlife: The Safari 7 Reading Room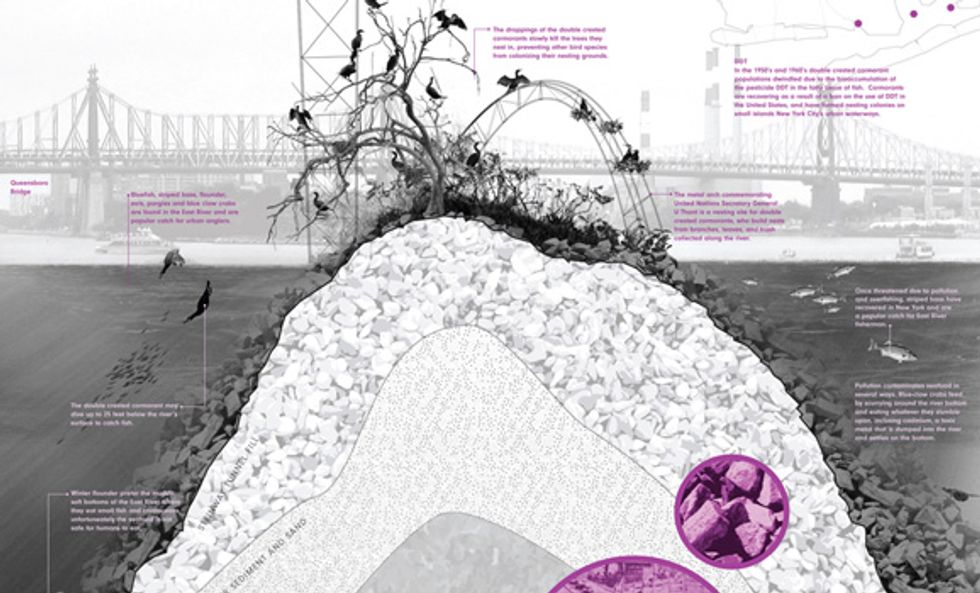 An exhibit in New York City teaches us how a city's infrastructure informs its urban wildlife-and vice versa.Rambling from Times Square to outer Queens, New York City's 7 train is fascinating. It dives under the East River before zipping above ground past warehouses, parks, an impressive array of graffiti, and wetlands. It travels to the nation's most ethnically diverse county and has been canonized in American history: In 1999, the 7 train was designated a U.S. Millennium Trail for its pivotal role in the history of American immigration. Perhaps the thing that is most fascinating, however, is the ecological plurality that exists alongside its path in Queens. You might be surprised to learn that the crowded real estate market alongside the train line teems with oysters, chickens, cormorants, germs, snakefish, dogs, squirrels, geese, worms and falcons-and to unexpected results.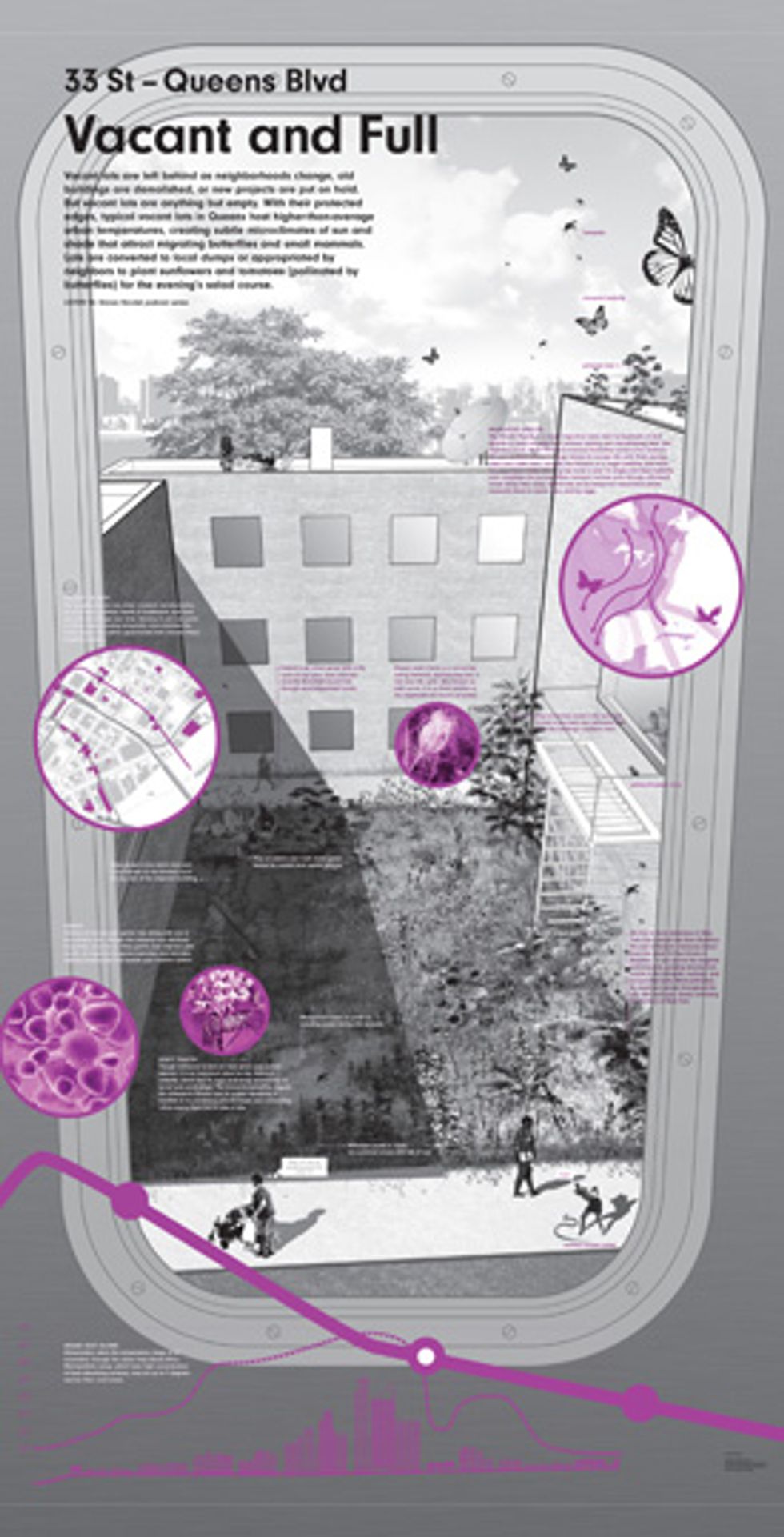 ---
"Safari 7 Reading Room," a new exhibition at New York's Studio-X-the downtown-Manhattan extension of Columbia University's Graduate School of Architecture, Planning and Preservation-examines human transport and biodiversity side-by-side. The project originated as a seminar on urban ecology the Barnard and Columbia Colleges Architecture Program, and was further developed as a series of podcasts and a self-guided tour and map of the 7 train. (Download the podcasts at
Safari7.org
).In October, the Urban Landscape Lab and MTWTF teamed up with Studio-X, to transform the gallery and research space into a "reading room"-a multimedia installation featuring interactive 3D maps, large-scale graphics, podcasts, and a curated selection of reading materials that encourage New Yorkers to explore the plants and animals around them.The exhibit offers plenty of "only in New York" moments: unexpected sets of animal relations that are endemic to 20th century urbanization and land-use patterns. For example, the unique ecosystems of a large urban cemetery and a tiny vacant lot in Queens are examined alongside a man-made island in the East River constructed out of the rubble of a subway tunnel that now serves as an important bird sanctuary. Elsewhere, falcons prey upon pet chihuahuas in Bryant Park; and in what may be most fitting for a city of immigrants, a weird mix of native and non-native animals alike commingle at Flushing Meadows, the site of the 1939 and 1964 Worlds Fairs.This project offers a transferable, engaging and fun template for investigating a myriad of different cities. Take note, pocket-park rangers and citizen-scientists everywhere.
"Safari 7 Reading Room" is open through December 31, 2009 at Studio-X New York.It was produced by Janette Kim and Kate Orff, Directors, Urban Landscape Lab, Columbia GSAPP, Glen Cummings, Partner, MTWTF, and Gavin Browning, Programming Coordinator, Studio-X New York.