Articles
This pamphlet is worth looking at—even if you're not selling hot dogs, used books, or knock-off designer handbags.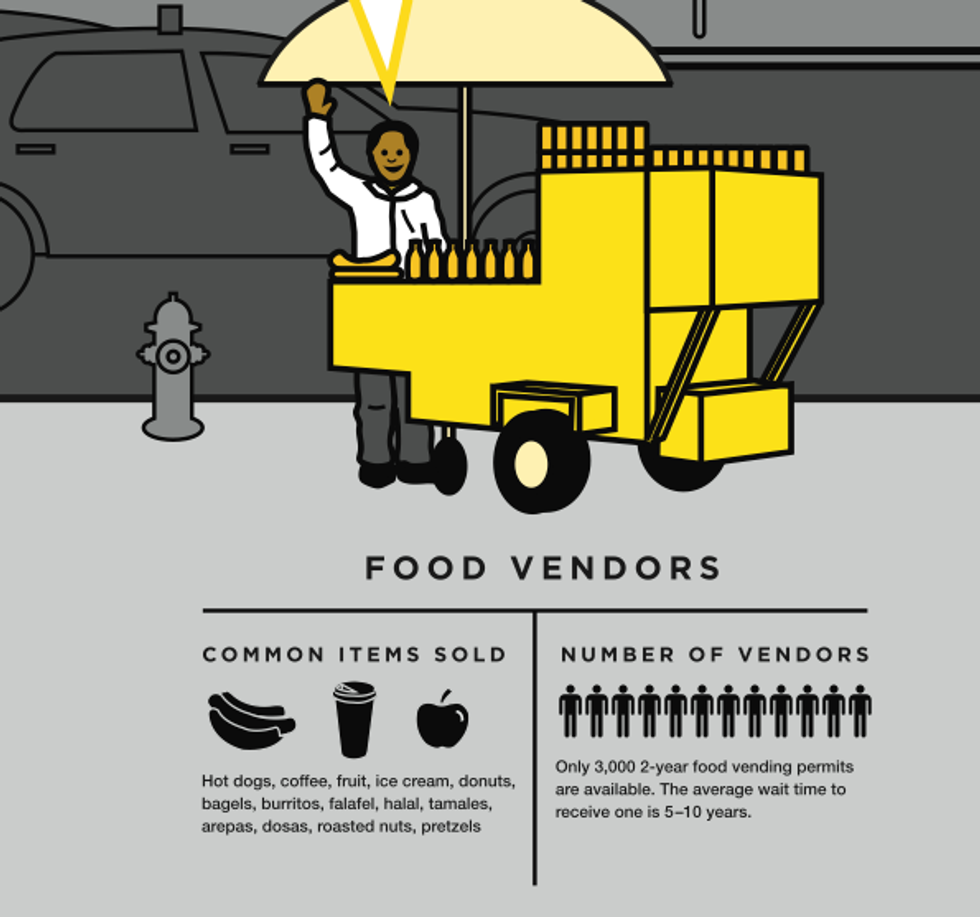 ---
The Street Vendor Project developed "
Vendor Power
," a graphic guide to selling on the streets of New York City. While they're intended to educate vendors about the rules, regulations, and enforcement of street carts, the fold-out pamphlet contains a brief history of street vending.
And Eater says it's coffee-table ready and worth gifting this year.
Illustration: Candy Chang in collaboration with the Street Vendor Project.