Articles
Verizon Asks Permission to Stop Delivering Phone Books
Two more states and the District are close to abandoning the unnecessary, wasteful paper phone book.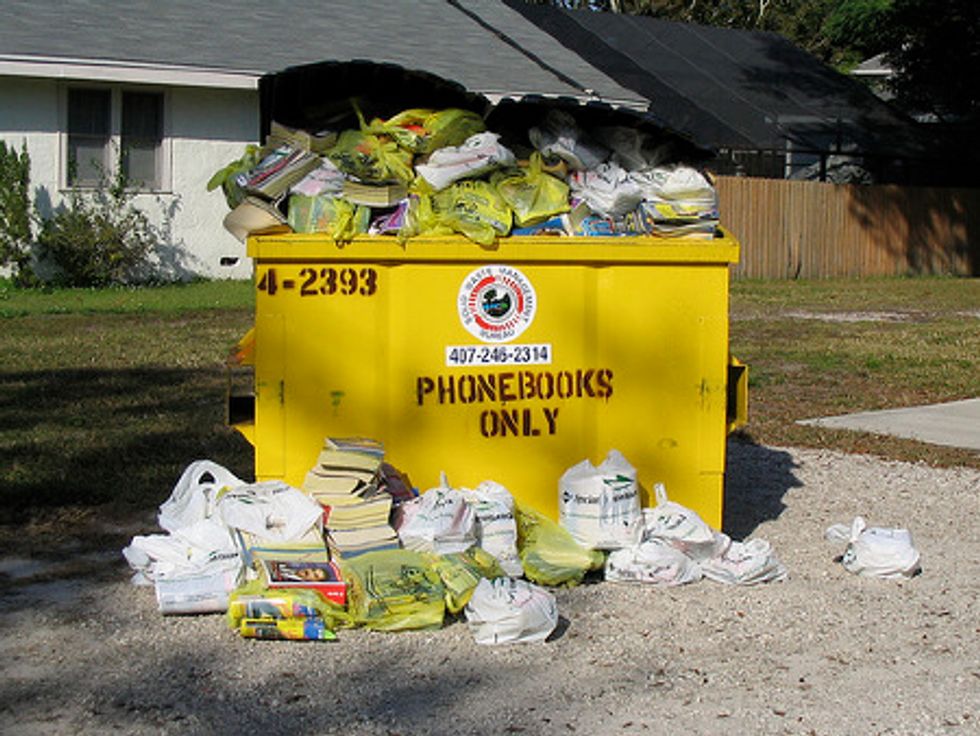 Good news
: Two more states are close to abandoning the unrequested phone book.
Verizon, the largest provider of landline phones in the Washington region, is asking state regulators for permission to stop delivering the residential white pages in Virginia and Maryland.

---

The company plans to make a similar request of the D.C. Public Service Commission in the next several weeks, Verizon spokesman Harry Mitchell said.

\n
People will still be able to get residential phone book if they want. They'll just have to ask for it. It won't be delivered by default. For the rest of us, directory information will be be online, of course.
New York, Florida, and Pennsylvania have already approved similar requests, and the movement seems to have real momentum.
It makes sense for everybody. Most of us don't want or need these books and Verizon is eager to stop paying for them. Also, the environmental benefits of ditching them are huge. If Verizon were to stop providing phone books in all 12 states (plus D.C.) where it's the main carrier, that would save an estimated 17,000 tons of paper each year.