Articles
Things got emotional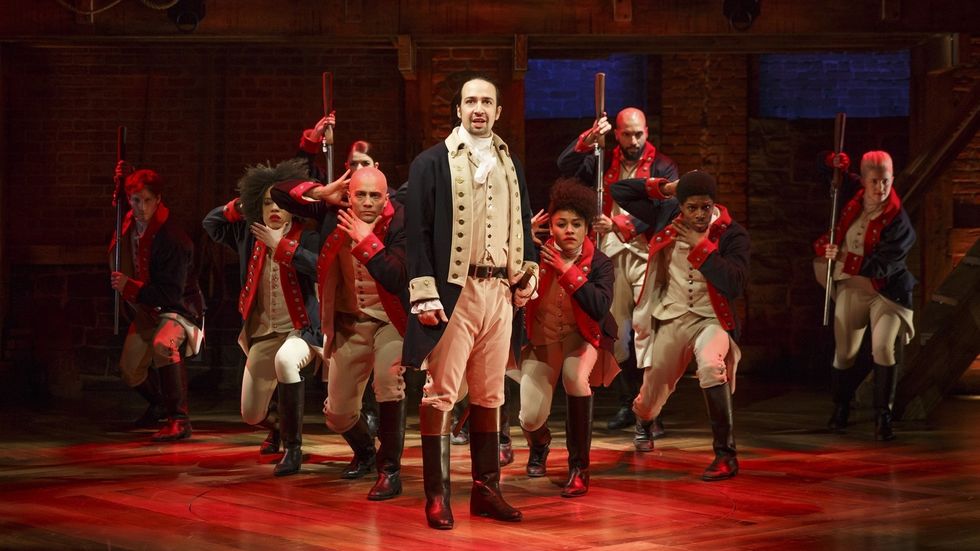 Alexander Hamilton/ Joan Marcus
Noah Coslov, Twitter name @NoahCoslov, is receiving a tremendous gift this evening. Not only is he seeing the hottest play of our time, Hamilton, but he's taking it in with Mike Pence. The now Vice President-elect showed up in a presidential motorcade, secret service in tow.
---
Mr. Coslov is no ordinary watcher. He's also the host and managing editor of One Up Sports, which means he knows how to write zippy observations about the most talked about people in the world. Mike Pence's showing is no different, as Coslov blessed us with pithy observation after pithy observation. Here are the highlights.
A Mysterious Scene Unfolds Outside Richard Rodgers Theatre
The Theatre-Goer Is Revealed To Be Mike Pence!
Part Of The "Government Transition," Coslov Wonders
The Reaction Is Split, Like The Country
The Emotions In The Crowd Run Deep
"Two Virginians And An Immigrant Walk Into A Room…"
The Cast Sings Directly To Pence
And Here, The Hamilton Cast Had A Final Message For Mr. Pence
We reached out to Mr. Coslav, and he says the atmosphere was one for Broadway's ages.
[quote position="full" is_quote="true"]It was a Broadway atmosphere unlike any other, but reflective of many scenes around the country. When we were outside before the show and I was told he was coming, I thought about how much more intense the performance would be and it delivered.[/quote]
Mike Pence, despite not yet being in office, is already affecting the American people in unforeseen ways.