Articles
Victory! Workers at Ikea's Lone U.S. Factory Vote to Unionize
Take that. Ikea's U.S. factory managers where behaving very un-Swedish. But they couldn't stop a union campaign without damaging the Ikea brand.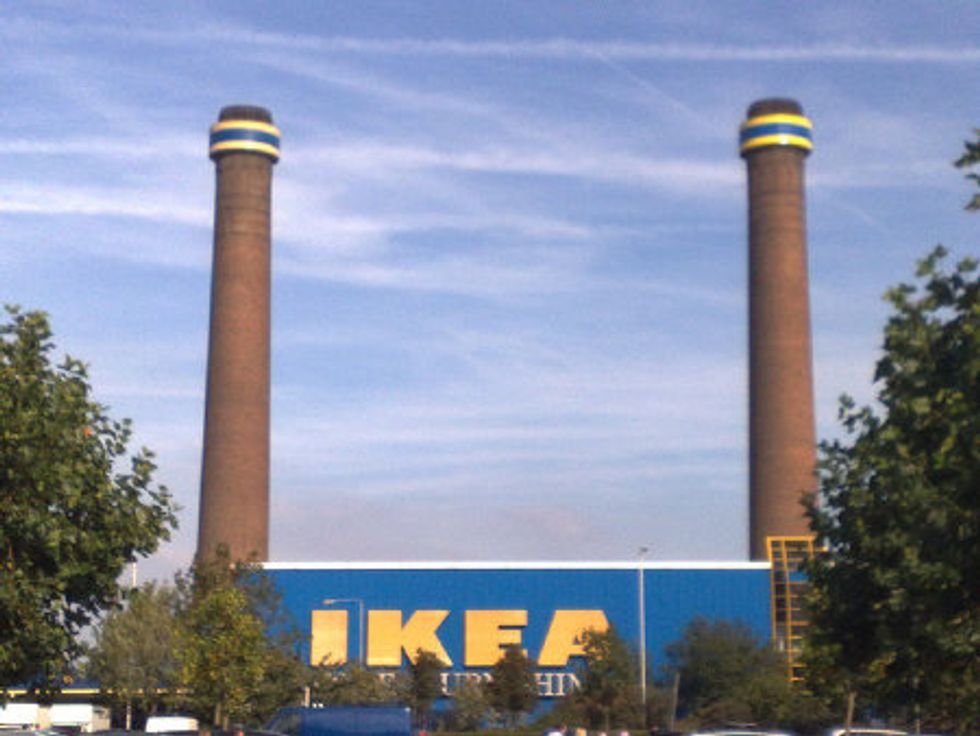 Back in April The Los Angeles Times uncovered abhorent working conditions at Ikea's only U.S. plant. The American subsidiary was treating employees, well, like an American company would. Workers were forced to work overtime, were frequently refused vacation and sick days, and were more likely to be injured. Some charged that they faced racial discrimination. Although Ikea is known the world over for its Scandinavian fairness to employees, the situation made America look like Sweden's cheap-labor outsourcing location.
---
But after a long, hard slog and a bit of public shaming—one Swedish newspaper accused the company of behaving "un-Swedish"—workers at the Danville, Virginia plant have voted to unionize. Employees will join the International Association of Machinists and Aerospace Workers.
The plant is operated by Swedwood, a subsidiary of Ikea, the second largest retailer in the world behind Wal-Mart. As Bloomberg points out, Ikea employees across the pond start out with double the U.S. wages and significantly more vacation time for similar work. This is a problem with the American labor market, not just Swedwood, and it will take far more than one unionized shop to fix it.
We don't yet know how the European comparison will factor into any future collective bargaining, but this vote is still an especially hopeful development for low-wage workers in the U.S. It comes at a time when organized labor is losing ground: Less than 7 percent of American workers in the private sector are in unions now. This case has the potential to shine a light on how private companies treat employees and to present collective bargaining as the solution, potentially bolstering the case for supporting organized labor.
A union rep called the management attitude at the Swedwood factory "plantation-like." He also pointed out Swedwood's efforts to block the formation of a union were hampered by Ikea's positive image. Brands that benefit from an ethical reputation are more sensitive to campaigns that threaten their public perception; all the more reason to support and reward positive corporate behavior with our dollars: it keeps them receptive to pressure to do the right thing.
Image of Ikea Croydon, U.K, not Danville, Virginia (cc) by Flickr user osde8info.