Articles
Watch how choreographed snow plows will transform piles of slush into a winter wonderland in Buffalo's Front Park.
[youtube]http://www.youtube.com/watch?v=FK9r87E11Xc
Landscape architecture is largely rooted in the ideals and creations of one man: Frederick Law Olmsted. One of the visionaries behind Central Park, Olmsted was, in his time, a kind of tolerable radical, a person who inspired big ideas and plenty of opposition but in the end mostly got his way. He introduced concepts to Americans (public parks and parkways, for example) that would, over time, come to define how we think about public space.
---
One of his most lasting contributions is his style of integrated design—the way in which he worked with the existing landscape to create places that were organic, albeit modified, expressions of their natural state.
[youtube]http://www.youtube.com/watch?v=jWFa8zfWfeA
In the 1990 film Edward Scissorhands, a misfit cum avant garde landscape architect (in the form of a young Johnny Depp) descends on his neighbors' manicured, mid-century lawns, prompting them to reconsider not just their landscaping but their lives. And when, in 2008, Fritz Haeg attacked our front yards armed with eggplants and kale his message was clear: Landscapes need not be places of conformity.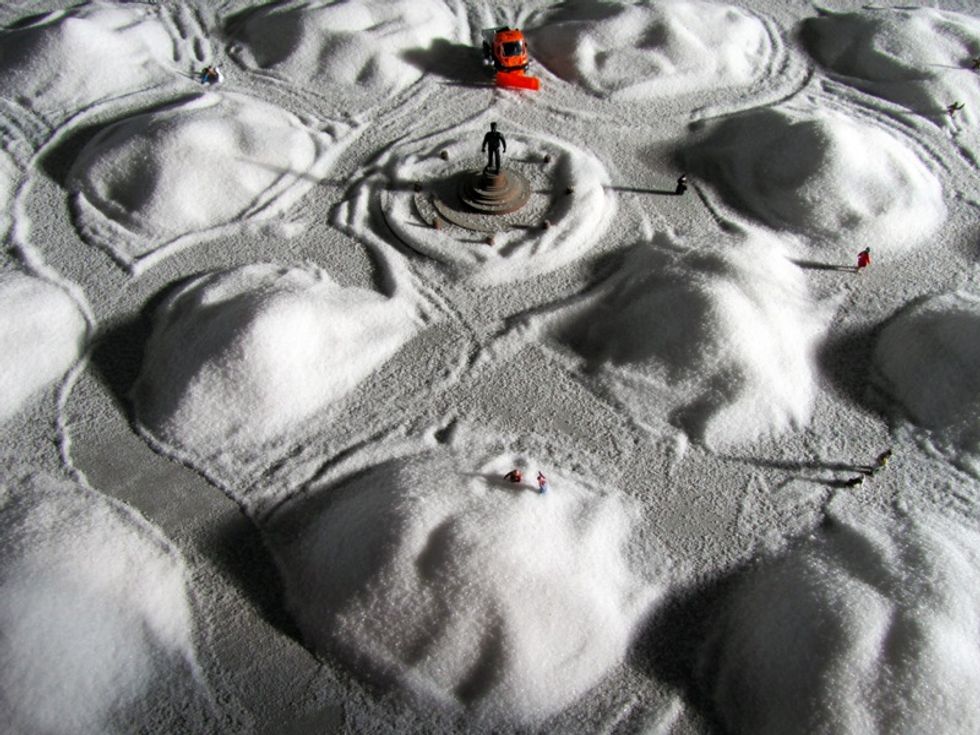 Still, when we think of landscapes we mostly think green. "It has been said that we live in a permanent summer mindset," writes Sergio López-Piñeiro in the introduction to his project
Olmsted's Blank Snow.
"Winter is perceived as a temporary season, while summer is portrayed as an everlasting condition. Lawn is an urban material, while snow is not. In contrast to summer's green spaces, I would like to propose winter's white spaces." The University at Buffalo architecture professor's "snow plow master plan" will transform what had mostly been considered a public nuisance into a public space over the course of the winter. "Our region tends to welcome the snow in a contradictory manner...We react by salting all outdoor surfaces and starting up noisy snow plows and blowers," he says.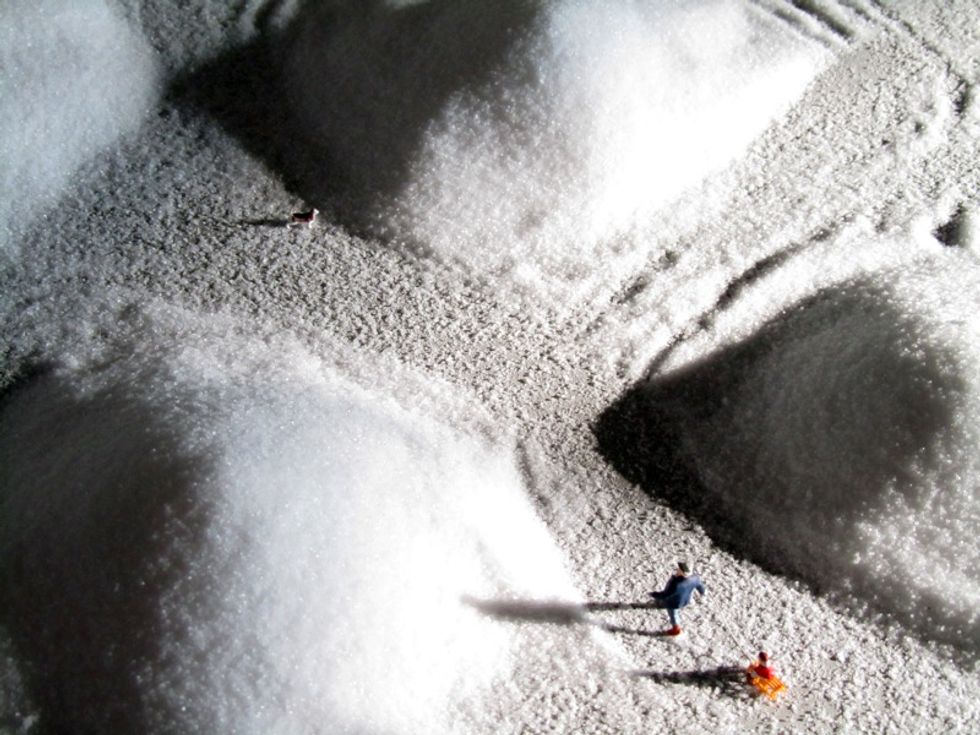 Instead, this winter, choreographed snow plows will build fifteen seven-foot tall snow mounds creating areas for sledding, people watching, and wandering. And in a nod to Olmsted, Front Park's winter design will provide a constant opening of new views, allowing pedestrians unique vantage points of Lake Erie not available in warmer weather. Fortunately for winter weary Buffalonians, snow seems to be a novelty for the Spanish professor. "I was born and raised in Madrid so [we] didn't have snow, just flurries every few years."
Images from Olmsted's Blank Snow, courtesy of Sergio López-Piñeiro