Articles
Richard Branson invests in solving global climate change.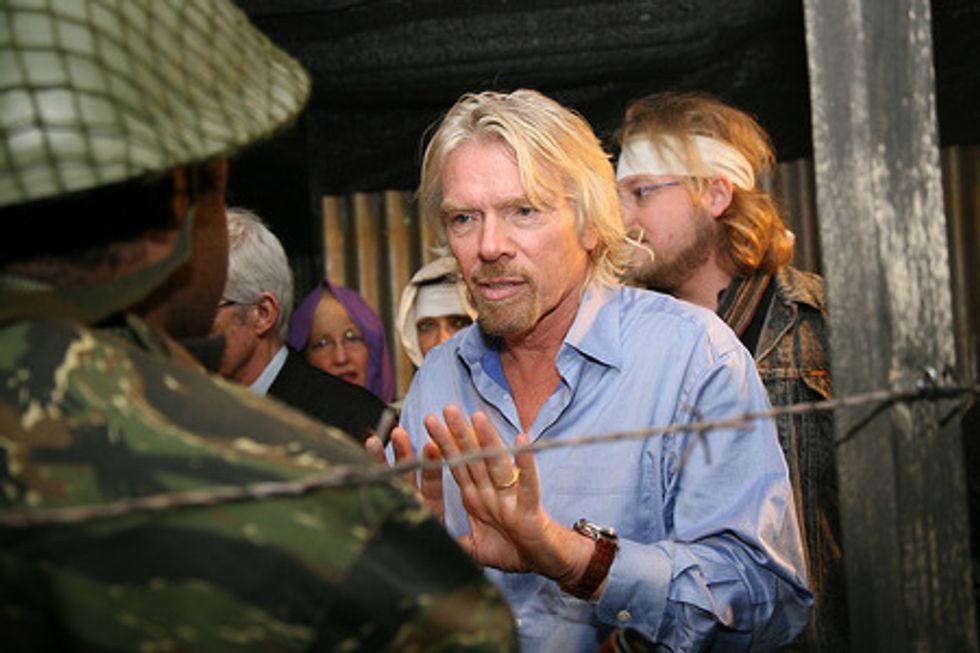 The trend of businesses helping to solve global problems continues. The next billionaire businessman to jump into the philanthropy game is Sir Richard Branson. Branson talks about his aim to tackle global climate change in this week's issue of
Newswee
k.
Branson says of his Carbon War Room:
---
We used our entrepreneurial skills to set up the Carbon War Room. The idea is to use the carrot much more than the stick to work with industries into trying to get gigatons [billions of tons] of carbon out of industries. One of our approaches is to say if you can save a gigaton of carbon, you'll save a gigaton of money; it's hopefully going to make your industry more profitable. We're tackling the airline industry, the IT industry, a whole series of different industries.

\n
He has offered a $25 million prize to the first person who develops technology to remove carbon dioxide from the atmosphere.