Articles
Walmart's VP of Marketing Damn Near Breaks Down (in a Good Way)
At the Clinton Global Initiative, Walmart's Senior Vice President of Marketing choked up talking about sustainability. Maybe the company does care!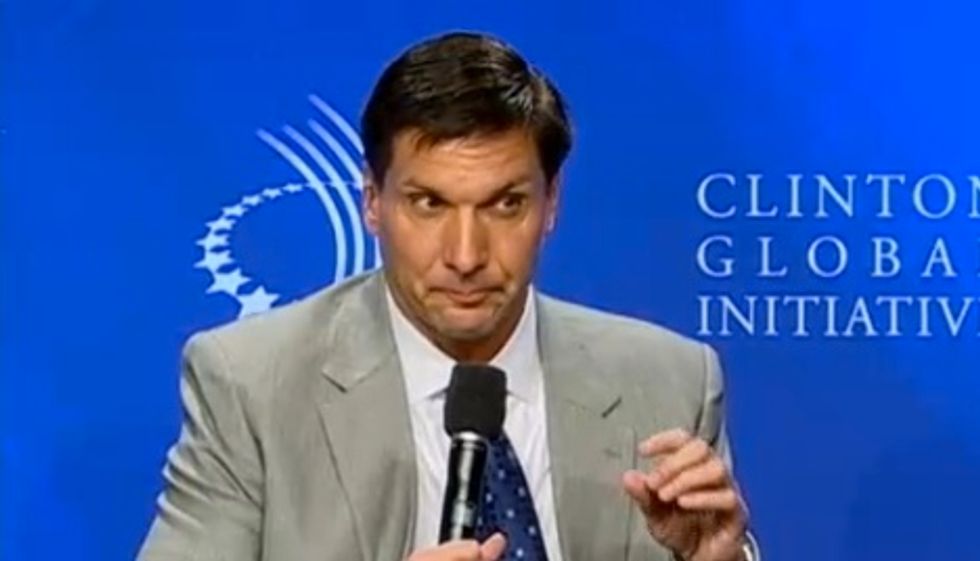 When Walmart embraces
renewable energy
, or gets behind the idea of a comprehensive
sustainability index
, it's never quite clear whether the company is motivated by simple economic efficiency or a more philosophical commitment to taking care of the planet.
But whatever the company line, I think it's safe to say that for Matt Kistler, Walmart's Senior Vice President of Marketing, it's not all just business. At the 2010 Clinton Global Initiative, in a session called "Market-based Solutions for Protecting the Environment," he came damn near breaking down in tears while talking about the need for a collective change of behavior.
---
Fast forward to 57:00 in the video below.
It's nice to know that someone who feels this strongly about sustainability occupies one of the top positions at Walmart. Maybe the company really does care (unlike that cynical guy from the Nature Conservancy at 54:30).
Via Treehugger