Articles
Want to Make a Movie? All You Need is Fingers
Xtranormal will let you put words in Sarah Palin's mouth.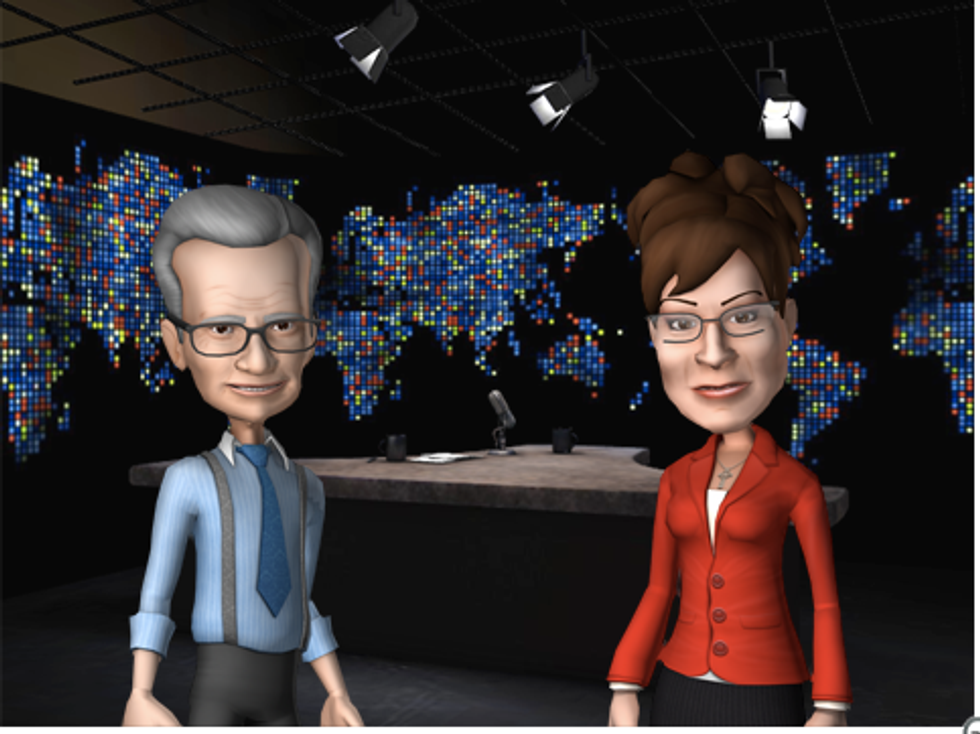 ---
Xtranormal brings the magic of movie-making to anyone who can type. The Canadian start-up, which launched a few years back, will convert your typed script into dialogue and spew it from the animated lips of stock characters (anyone from a generic office worker to Ms. Palin, pictured above beside Larry King). The voices are robotic and the animation's dodgy, but it's a fun way to unleash some creative energy.
Check out two videos below that were made using Xtranormal. The first one is a 'Yo Mama' diss-off.
[youtube]http://www.youtube.com/watch?v=6ikwrm3uYRk&feature=player_embedded
The second satirizes the sort of conversation that happens between a perky law-student-to-be and a jaded lawyer, who says anything he can to convince the student to avoid the nightmarish hell of becoming a lawyer.
[youtube]http://www.youtube.com/watch?v=nMvARy0lBLE&feature=player_embedded
Image from Xtranormal