Articles
War Is Hell: The Rockefeller Drug Laws and Lockdown, USA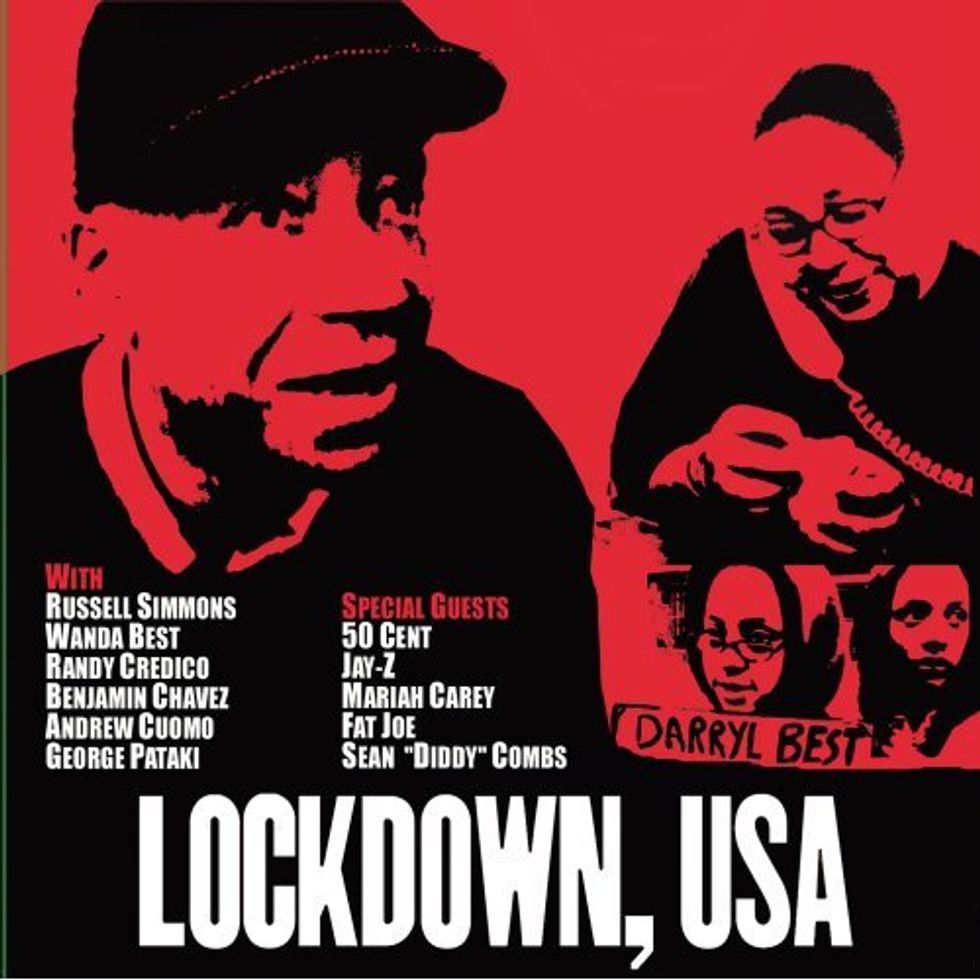 ---
Last month, as Secretary of State Hillary Clinton was departing for Mexico on a diplomatic mission to discuss both the violence on the U.S.-Mexican border and the insatiability of our domestic drug market,
she offered a circumspect assessment of the War on Drugs
: "Clearly what we've been doing has not worked." Last week,
when President Obama met with Mexican officials
to address the border violence, drug cartels, and the flow of arms from the United States to Mexico, his tenor was both bold and somber. A not insignificant takeaway, once again, was that our policies just haven't worked.But if we aren't winning the war on drugs, what are we doing? The answer, it would seem, is locking people up.In 1973, the state of New York enacted a series of draconian drug policies called
The Rockefeller Drug Laws
-which included mandatory minimum sentences of 15 years for distribution of two ounces of narcotics, effectively equating non-violent drug distribution with murder. A decade later, at the official outset of our nation's "War on Drugs," those laws became the model for our national drug policy. Our prison population has since quadrupled.All this in mind, I recently had the pleasure of viewing
Lockdown, USA
, a documentary offering two perspectives of the havoc that Rockefeller Drug Laws have wreaked: one from those people most directly affected by them, one from those people working to overturn them.First, there is Darrell Best, a family man who, while visiting his uncle's house, mistakenly signed for a FedEx package, which was addressed to a neighbor, containing one pound of cocaine. That earned him a 15-year prison sentence. The intimate moments the film spends with Best's children and his wife, Wanda, as they struggle to acclimate to life without him, are undeniably heart-wrenching.Then, there is hip hop mogul Russell Simmons, on whom the camera spends most of its time as it documents his work in 2003 to mobilize both the hip hop community and the political machine of New York to reform the laws. To view Simmons's many phone calls to and meetings with the various political players-to see him both in control and, at times, used as something of pawn-is to receive object lessons in setback and compromise. But he remains a strident and bombastic beacon of hope.
Lockdown
, which premiered at the 2006 Tribeca Film Festival but ran into distribution roadblocks shortly thereafter, presents those two story lines side-by-side, following their trajectories as they move toward intersection. The film is both powerful and infuriating, and it begs a call to action. At a time when concepts of war and drugs seem to be on a permanent rise outside the country, it seems all the more vital to know what's been going on down the street.[youtube]http://www.youtube.com/watch?v=oLWLpgfsr4s&feature=player_embedded