Articles
War Zone Surgery Comes Home
A new trauma center in Britain will apply lessons from war zones to treat victims of car accidents or terrorist attacks—just like on Grey's Anatomy.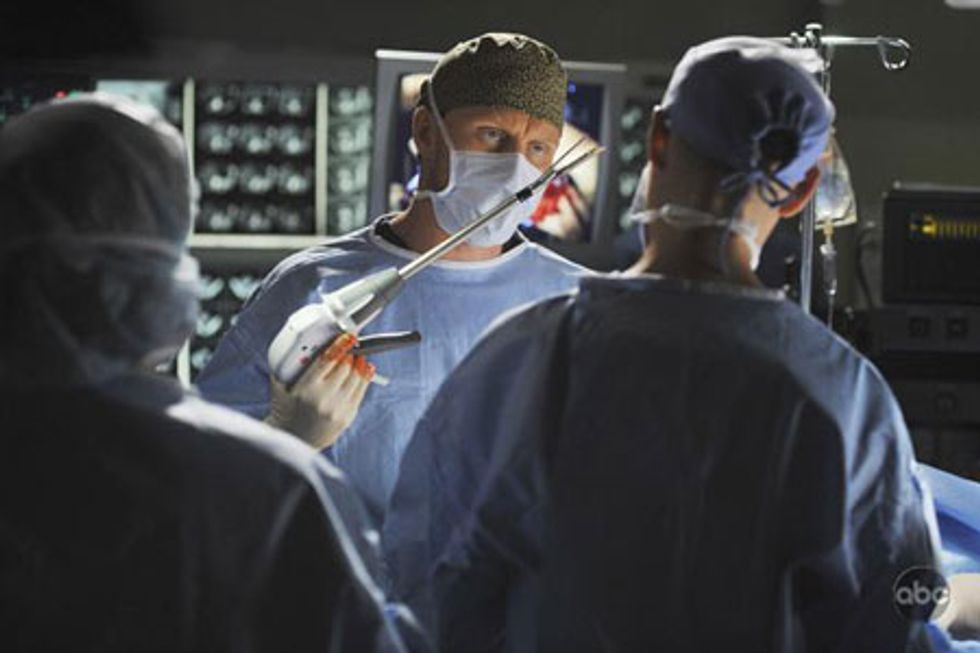 This season on
Grey's Anatomy
, the fictional Seattle Grace Hospital instituted a trauma training center where two of their Surgeons who had worked in war zones could train the residents in emergency trauma operations. And even though
Dr. David L. Katz raises questions today in the Huffington Post
about how unrealistic TV doctors like
House
can be, life does imitate art sometimes—even in hospital dramas.
The Los Angeles Times
reports:
A center for the treatment of trauma and microbiology opened this week in the new Queen Elizabeth Hospital Birmingham. Pioneering military surgeons and researchers will adapt techniques and knowledge learned in the war zones of Afghanistan and Iraq to treat injuries resulting from civilian disasters like traffic accidents or terror attacks. The cross-learning fostered between the military and civilian health care settings will improve treatment options and care for all patients," said Sally Davies, director general of research and development at the Department of Health.

---

\n
Indeed. In fact, Dr. Peter Rhee, medical director of Tucson's University Medical Center where Gabrielle Giffords was treated is one doctor to benefit from that cross-learning. He had previously worked on the battlefields of Afghanistan and Iraq. ABC News just reported this morning that Rhee, along with several members of the Tucson medical team that treated Giffords after she was shot in the head, will be in Washington this week to attend President Obama's State of the Union address.