Articles
Fellowship Provides First Glimpse of New York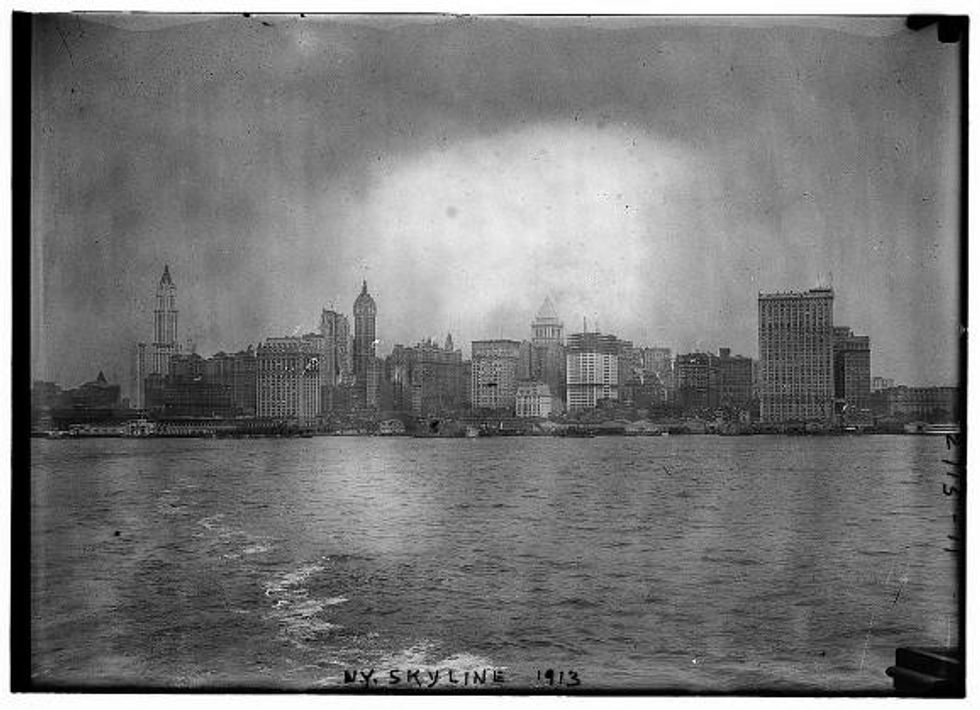 ---
This week in New York, 16 fellows are participating in the tenth annual Ford International Fellowship at the 92nd Street Y, which is a nonprofit management program. Since June 2001, the Ford/92Y program (underwritten by the Ford Motor Company Fund) has trained 210 humanitarian leaders from 57 countries. Participants take graduate-level nonprofit management classes at Columbia University, meet with nonprofit and business leaders, and exchange ideas and experiences. Didier Bertrand directs Acting for Women in Distressing Situations, based in Laos, which provides leadership training to ethnic minority youth at risk of sexual exploitation, be it prostitution or human trafficking. This is his first trip to New York.
As part of the Ford Fellowship, I am one of 16 fellows from eight countries selected to learn about nonprofit leadership and management. It's a diverse group. The other participants are leaders of NGO's in China, Egypt, Israel, India, Mali, Russia, and Thailand.
Most of us became managers with a dream and an ideal. Our ideas have come true because we believed in them with integrity and sincerity. That is how we were able to find donors to make our work possible.
We're all here at the 92Y to learn how to become more skilled and professional in the organizations many of us run in our home countries. We are also here to learn how to better change the world for our beneficiaries.
New York wasn't on my travel agenda—rather, I had dreams about Bhutan, Costa Rica, or Madagascar. However, this program has made me throw away all of my prejudices about this city (which I developed from far away over the last 25 years). I have found New York's residents to be friendly, helpful, generous, and often curious about my French accent. To my surprise, the city is clean and appears to be quite safe.
We've visited different neighborhoods (in Brooklyn, Manhattan, and Queens), and I have found an array of diverse ethnic, cultural and religious offerings—not to mention the multi-ethnic crowds and the incredible variety of food.
The first and most wonderful experience is this group of leaders—we immediately felt like friends. There is no tension in the group, which is already cohesive and supportive.
And even though we are far from our families, we are happy to be here. This program has given us a chance to escape our projects and organizations back home; for some of us, it's the first time in many years we have done so. In our absence, our colleagues can take on more responsibility, while the distance allows us to think about what we have done and what we still have to do in the coming years.
For me (with a background in research and social sciences) who felt so lonely the last six years while my project was getting bigger and bigger, the experience of sharing the challenges I faced with these colleagues, with a deep sense of trust, and finding that most met the same difficulties has been extremely positive—not only in "solution-finding" but also in allowing me to have more confidence in myself.
The Columbia professors are unique. Not only do they have relevant academic backgrounds, but they are all deeply involved in nonprofit organizations and public service. Their courses are extremely interactive, and they know exactly what they want to share with us, as they have experienced much of what we have experienced in our jobs.
The meetings with the New York nonprofit leaders (working at various levels, local and international) provided us with an opportunity not only to understand how civil society is involved in solving social issues that might otherwise be neglected by authorities, but also how local leaders are able to realize their dreams.
Most of us have spent so much energy on others, so to provide us with such a time to reconsider and develop ourselves as leaders and managers is wonderful.
Having effective tools to improve our organizations and projects—and to reinforce our skills to serve those in need—allows us to change the world and make it a better place for all.
Photo via.
Editor's Note: Thanks to our awesome reader's feedback, the photo has been changed.