Articles
Earth Day, in its current form, is an abomination. Let's infuse it with a modicum of meaning.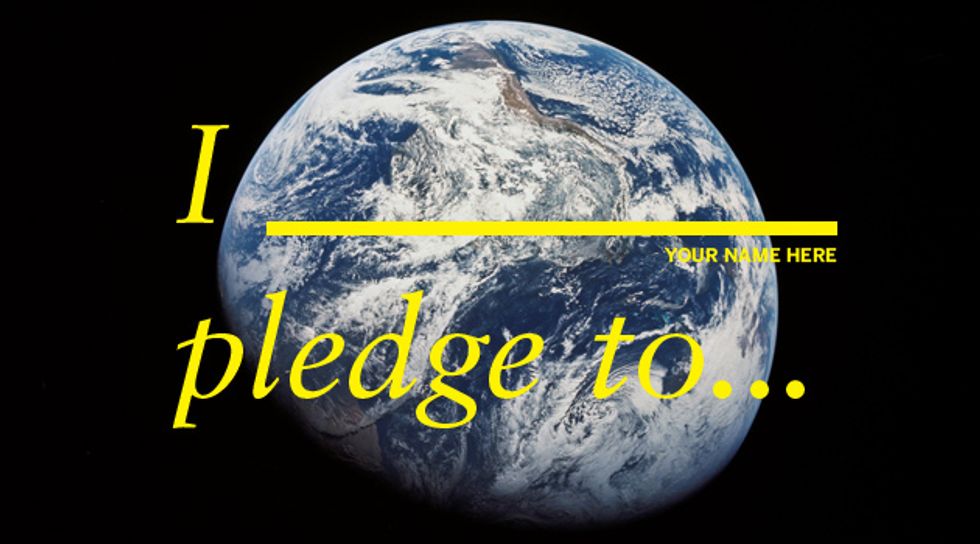 Last week, we not only opined on the fecklessness of Earth Day,
but also vowed to do something about it
.
Today, we're asking you to make Earth Day pledges, in which you promise to take action (any action) that demonstrates your commitment to improving your relationship with the environment. Here's my pledge:
---
Starting today, I, Patrick James, pledge to reduce the time I spend driving alone in the car. At least once a week for the rest of the year, I'll walk, bike, carpool, or take the bus to work.
Look what I just did. I transformed Earth Day into a springboard for improving my relationship with the environment for the entire year. Is it a big deal? No. Is it grounds for acting smug? Hell, no. (On that note, a truly great Earth Day pledge might be to avoid environmental sanctimony at all costs.) But if I make good on my commitment, my year will be better for it. And I'll probably enjoy my commutes more, too.
Now it's your turn: What's your Earth Day pledge?
Let us know in the comments.