Articles
What Should We Do with Our Profits? The Boba Guys Ask You
How should a small business balance reinvestment, social responsibility, and profit?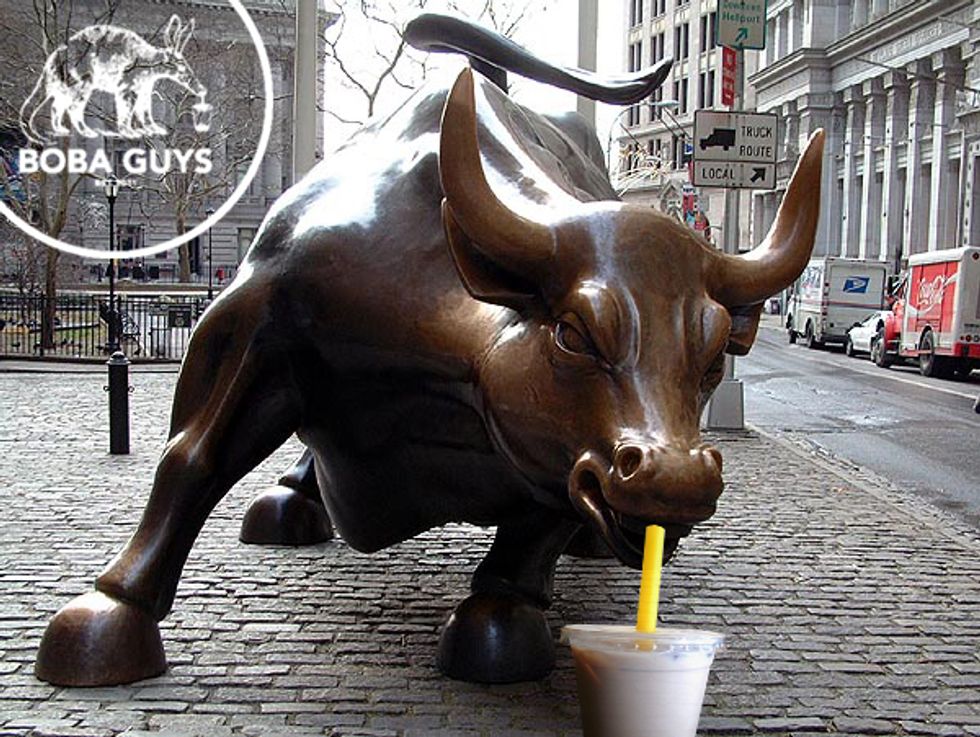 \n
Andrew Chau, the management-minded half of the Boba Guys, proposes an honest conversation about business models.

\n
In view of the Occupy Wall Street demonstrations across the country and increasing concerns about the role of a responsible business in the world, we wanted to open up our business model a bit and document our journey at this stage in our company.
---
"What should we do with our profits?"
Behind the simple question hides the nasty underbelly of business: can profit maximization and social responsibility co-exist? If so, to what degree?
Unfortunately for us, and fortunately for our readers, boba, Kantian ethics, and Aristotelian virtues do not mix well enough to provide a clear answer. We figured it would be more interesting ask our readers what they think of our live example.
\n
The Situation:\n
Many people have wondered how Boba Guys' business model works. It's quite simple: We weigh our model heavily on variable costs. We do this by adopting a pop-up model that minimizes large fixed costs (e.g. a physical store, warehouse space, food truck, cooking supplies) and concentrate on streamlining our process and predicting demand. With more certainty comes more leverage in our negotiations with suppliers. We also rely more on skilled labor, since we use relatively small batch sizes compared to others in our industry—only 10 servings per batch.
\n
To date, Bin and I have not paid ourselves. Only our staff and suppliers have been paid.
There are a few other secrets in our processes and agreements that make our business different, but we will stop here for now to move on to the big questions!
\n
The Questions:
Our fans are incredibly awesome (they even draw us cool cartoons), and we want to serve them better with improvements like consistent event hours and environmentally-friendly boba straws. In order to do that, we estimate that at least 75 percent of our profits need to go back into Boba Guys operations. This leaves 25 percent outstanding. How should we reinvest? And what should we do with the remaining profits?
\n
Our Thoughts:
As tacky and pedantic as it is to write a post about business models, we want to be transparent and realistic about what it is like to run a business. After all, our motto is "Keep it real, son."
\n
As small business owners, we do not have "fiduciary" (we hate this word) duties to anonymous shareholders, but we do want to keep Boba Guys going. In order to fund new drink ideas or expand to more neighborhoods, we need resources. We think that most people would agree with appropriating the 75 percent back into Boba Guys, but the remainder is where the action happens.
Should we donate the leftover 25 percent to a cause? Do we put all profits back into the business, or use it to focus making it more sustainable? Do we just keep the remainder in our Boba Guys account for a rainy day? And how much profit should a company's owners reasonably expect?
Let us know what you think, as we will continue this conversation in future posts. See you next week!
\n