Articles
What's Red Or Blue, And Green All Over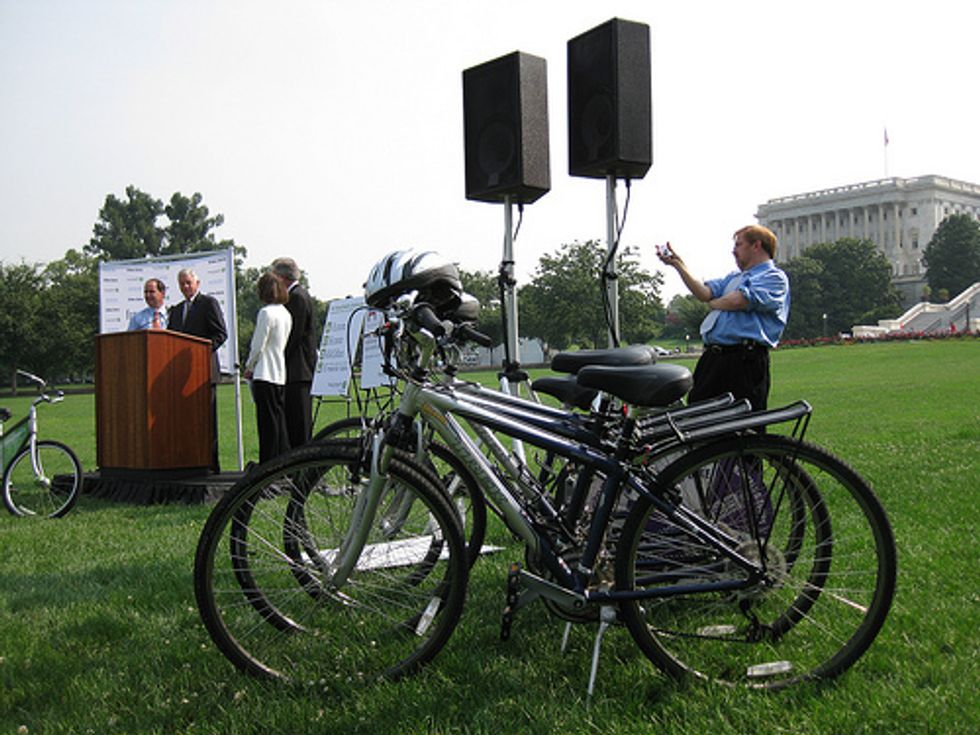 ---
The DNC and the RNC are respectively making efforts to be
the greenest national political conventions in history
.
The DNC isn't just
running their cars on biofuel (beer)
; among
a slew of Green practices
in place this week in Denver, organizers are aiming to keep 85% of the convention's waste out of landfills by recycling, encouraging its 50,000 attendees to compost. 900 volunteers on hand to undertake explaining to people exactly how that's supposed to happen.
And over at the RNC, organizers and politicians will be
doing a lot of walking, and using old furniture
, while their spokespeople remind us that "The Republican Party is home to Theodore Roosevelt who was the first American president to consider the long-term needs for efficient conservation of natural resources."
Photo via [url=http://flickr.com/photos/90063822@N00/2718026890]flickr[/url]: Back in DC, reps asked convention-goers to ride bikes instead of drive.