Articles
Which States' Colleges Are Being Hit Hardest by Recession?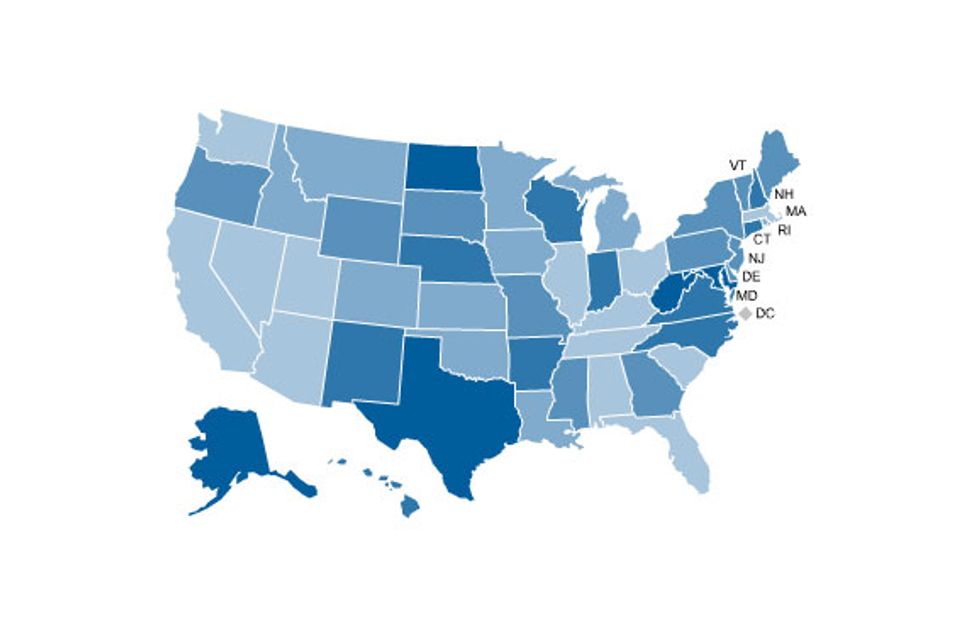 ---
The Chronicle of Higher Education posted an
interactive map showing how the economic downturn is affecting public college and university system budgets nationwide
. Based on data from the University of Washington's Offices of Planning and Budget, the graphic indicates that the effect has been devastating in some areas (Montana, Washington, and California), whereas others (North Dakota, Texas, and Georgia) will actually have more money to spend in the 2009-2010 academic year.We've chronicled some of the quandaries a couple of the unluckier states find themselves in-from
California's recent announcement that it would be hiking tuitions
, to
the subsequent protests
, to murmurs of "
partial privatization
" and "
no-frills degrees
" that university system presidents are name-checking to frame the severity of their funding shortfalls.I know that in my native Georgia, the state lottery funnels several hundred million dollars per year to higher education. I am wondering if that's helped to mitigate the effects of the downturn. California, however, has a state lottery, as well-yet it's schools are in dire straits. Perhaps it uses the proceeds for different things. Can anyone shed some light on whether state lotteries may play a role in these disparities?