Articles
Who The Hell Is Matt?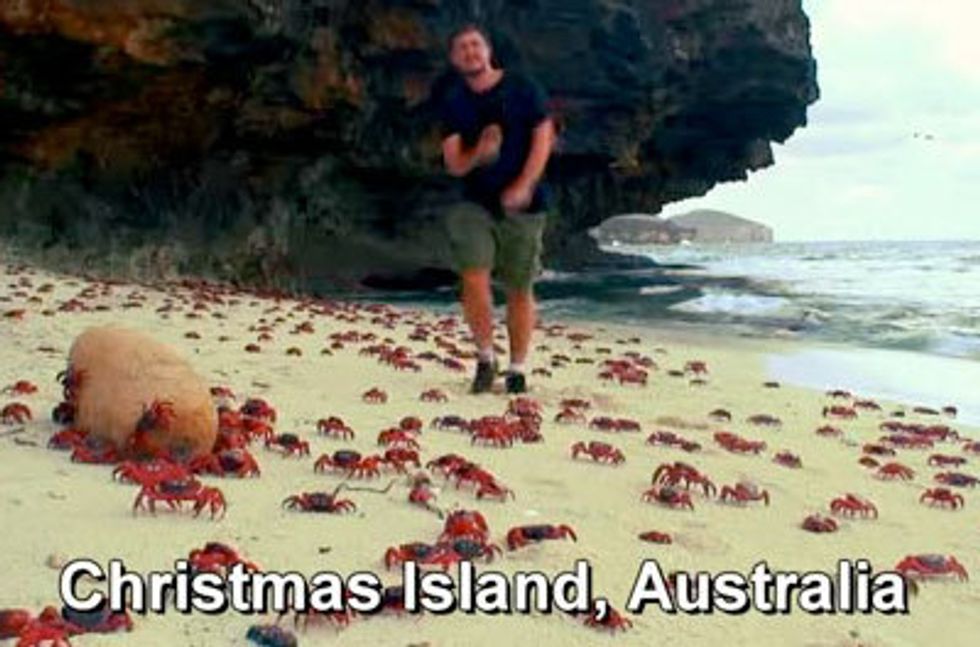 ---
Apparently, he's most brilliant guy we don't know.
Somehow, Matt Harding, with his
wherethehellismatt.com
project, has managed to travel girlfriend in tow to a huge number of crazy-amazing places around the globe-Zanzibar, Papua New Guinea, Madagascar, Tonga, Kyrgyzstan... his most recent stint comprised almost 70 countries-funded entirely by a chewing gum company.
And what irresistible pitch did he need in order to make that happen. Is he digging wells for refugees in Africa? No. Is he curing cancer? No. He's just a bad dancer. In fact, according to the
International Herald Tribute
, he dances like "an uninhibited doofus."
Since it went live on June 20, "Dancing," the 4.5-minute video chronicle of him dancing around the world, can boast almost 5 million views. The real hook isn't Matt himself, but the crowds of other enthusiastic dancing people of all ages, nationalities, and levels of sobriety he manages to amass. We kind of hate to admit it, but the whole thing is pretty heart-warming. Or, it would be if we could get over the cheesy new-age music and our envy over the fact that he is living a ridiculously beautiful fantasy.