Articles
Whole Foods Wants to Put 300 Salad Bars in Public Schools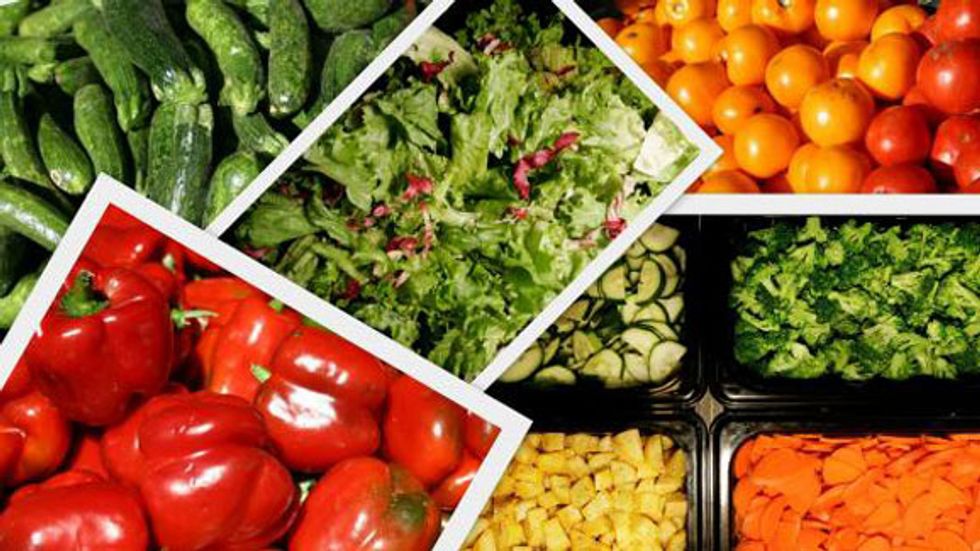 Hat tip to Julie's Health Club blog over at The Chicago Tribune
, which pointed to a collaboration between Whole Foods and the
Food, Family, Farming Foundation
(F3) to
put 300 salad bars in schools around the country
. The effort, dubbed
The Great American Salad Bar Project
, will provide $2,500 to schools that apply to help them set up salad bars inside their lunchrooms.
At the beginning of September, The Great American Salad Bar Project had already earned $681,000, enough to pay for roughly 272 salad bars. Any public school that is a member of the National School Lunch Program and is located within 50 miles of a Whole Foods is eligible for one of the grants. Donations can be made until the end of the month
---
F3 is the foundation set up by Ann Cooper, better known as the "Renegade Lunch Lady," who wrote on this site in June describing an effort to design school gardens in Los Angeles.
Whole Foods is seeking help in getting schools to apply, so if there's one that you're particularly fond of, you might want to hip them to The Great American Salad Bar Project.
Photo via The LunchBox.