Articles
Why Digital Textbooks Don't Always Save College Students Cash
A two-year study reveals that going digital doesn't always save students money.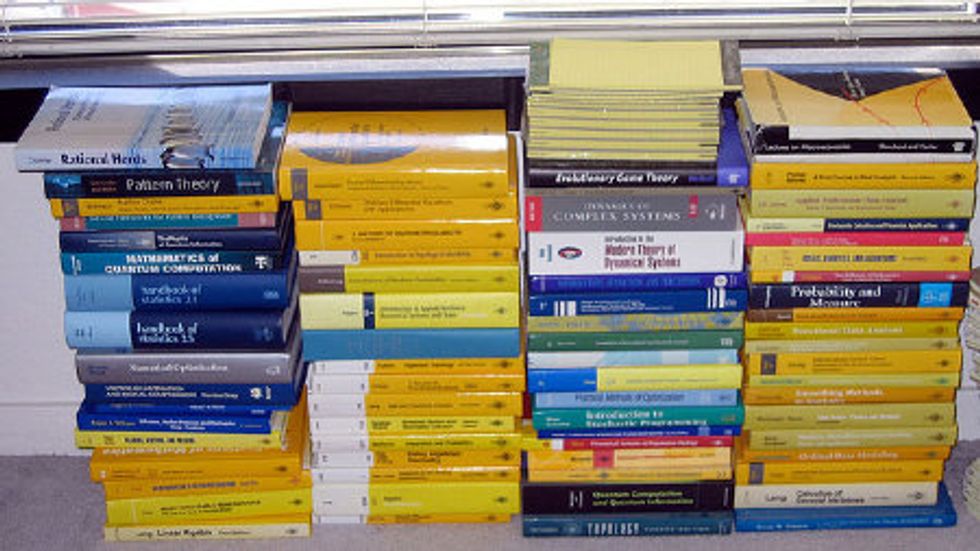 College students
spend as much as $1,000 per year
on books and supplies, so the advent of electronic textbooks has been heralded as major step forward. But a two-year
study
by researchers at Daytona State College shows that electronic texts don't always turn out to be the money-savers students and professors hope they'll be.
The study, which was funded by the U.S. Department of Education, compared four different textbook distribution models: buying traditional printed books, renting printed books, renting e-textbooks, and renting e-books along with an electronic reader. In three out of four semesters, researchers found that students using electronic texts pilot saved just $1 over the cost of a traditional hardback book. The reason? Publishers typically say the bulk of their costs come from paying textbook writers and researchers, not from printing, so they can't make e-texts less expensive.
---
Cash-strapped students said they were only interested in using electronic texts if they cost around $35, and most math students balked at using e-texts at all. Digital versions don't allow them to work out problems with as much speed, efficiency and convenience as old-fashioned books. They'd rather "pay more for a printed text in which they could solve math problems by hand." Students who bought electronic books were also frustrated by their inability to earn back some of their money by selling the textbooks to the campus bookstore at the end of the term.
Researchers found that students preferred renting print books from the campus library, which usually cost $30 or less. Professors also favored this model because the relatively inexpensive cost ensured that every student had the book and was able to complete assignments. But with many colleges slashing their budgets, stocking a library with enough books for every student could prove too costly. Creating an open education textbook initiative could end up being a more viable option for schools.
The study does not advocate a specific path for colleges and students. Instead, the researchers recommend that schools study "specific concerns, including faculty choice, infrastructure needs, student technological skills, cost savings, and instructional adaptation" and make the best decisions for their student populations.
Photo via (cc) Flickr user Jose C Silva