Articles
Wimbledon finally ends sexist tradition of announcing female player's marital status
Until now, women players were referred to as "Miss" or "Mrs" but men were not given a prefix.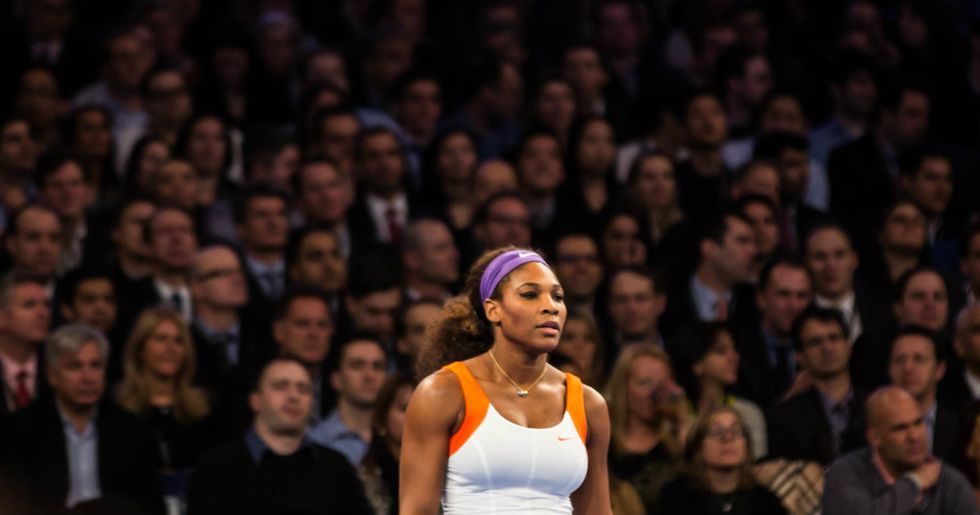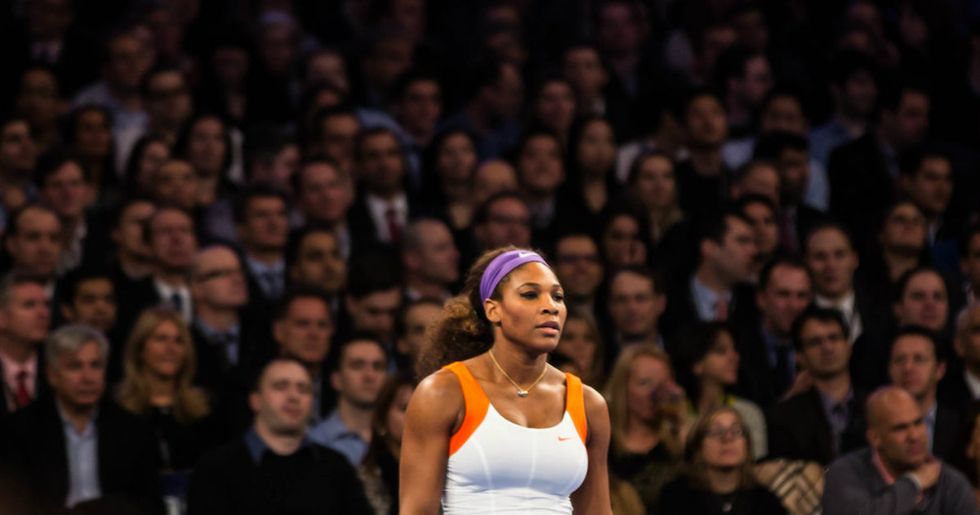 Serena Williams / iShot71 is licensed under CC BY 2.0
Audiences enjoying Wimbledon this summer might not have noticed this small but important change to how female tennis players are referred to by umpires.
---
Previously the umpire calling results would say "game Miss… "or game Mrs…" throughout each set, rather than just saying their last name as with men for example, "game, Federer".
As more women are keeping their last name after marriage, preferring Ms instead, or just generally not seeing the need to have their age or marital status referred to at work, it's clear Wimbledon needed to move with the times.
The issue was highlighted last year after Serena Williams married the entrepreneur Alexis Ohanian but kept her last name (because why would you want to stop being a Williams sister?). That meant she was slightly awkwardly referred to as "Mrs Williams" on the court, the Telegraph reported .
So for 2019's tournament — which kicked off on Monday and will end on July 14 — the organisers have for the most part decided to leave out making marital status a feature during the game.
The decision brings the competition in line with the French Open which also dropped "Madam and Madamoiselle" when addressing female players this year.
It means first-time Wimbledon women's players, like youngest-ever qualifier 15-year-old Coco Gauff, presumably won't have ever have to announce her marriage status. An archaic official record, the Wimbledon Compendium, notes female semi-finalists and finalist's marriage history (but not men's) and was noted by the New York Times in a story about Serena Williams.
What a day 🤩😴@Wimbledon https://t.co/8O3vjMT9oi

— Coco Gauff (@Coco Gauff) 1562021284.0
Wimbledon is certainly steeped in traditions so while the players support the move it may still ruffle a few feathers.
Announcing the change, Alexandra Willis from the All England Club said: "Some of the traditions — white clothing, playing on grass — they are our greatest strengths and the things that we do. Others absolutely have to move with the times. You have to respect the wishes of the players. I suppose the challenge for us is: how much do you rewrite history?"
The British player Heather Watson said she welcomed the change, saying "equality is always good". But Novak Djokovic who ranks number one in men's singles said that while he supported the change he thought the tradition was "very unique and very special".
"I thought it was nice, it's definitely not easy to alter or change any traditions here that have been present for many years," he told Reuters .
Prefixes will still be used when umpires are making announcements about code violations, medical issues, or player challenges – but that is the same for the men's game. So, this step towards referring to everyone on the same terms is another helpful step forward for women's representation in sport.
This article originally appeared on Global Citizen. You can read it here .