Articles
Wind Industry Growing in Blue and Red States Alike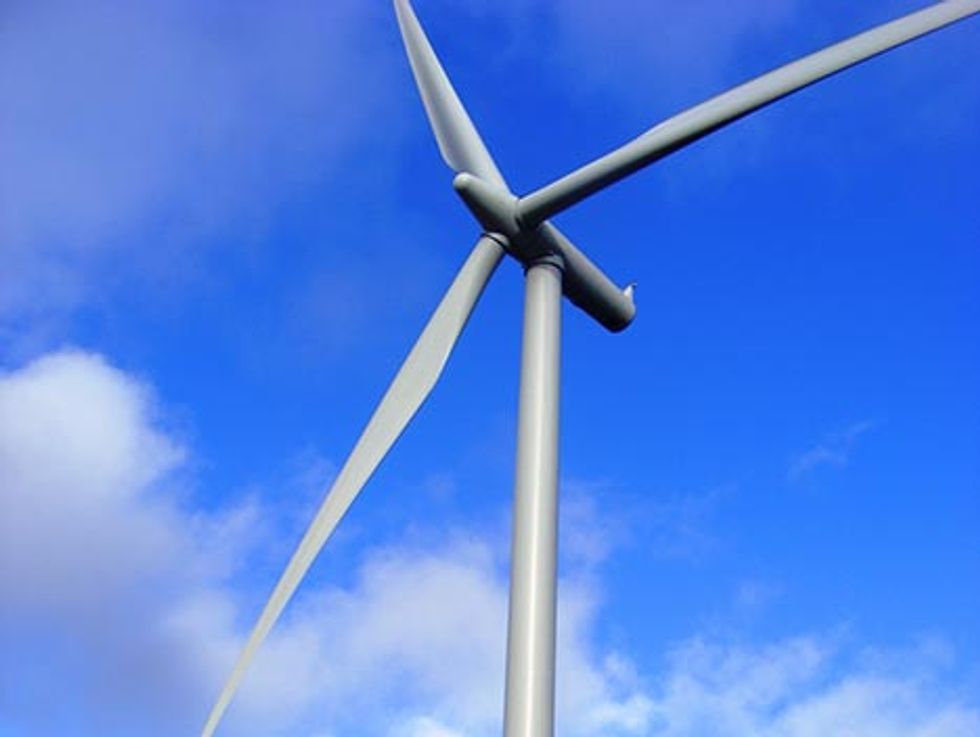 ---
As Paul Krugman's
New York Times Magazine
cover story on environmental economics, "
Building the Green Economy
," was
ricocheting
around
the enviro blogosphere
last week, the American Wind Energy Association released its
annual report
[PDF] on the state of the wind industry.
It was an interesting juxtaposition—Krugman's deep dive into the macroeconomics of an aggressive cap-and-trade or carbon-tax policy to limit greenhouse-gas emissions alongside a report from the frontlines where the green economy is actually under construction.
What's striking is that the wind-farm building boom continued through the depths of the Great Recession in 2009, with a record 10,010 megawatts of new capacity added last year in the United States. In fact, wind energy accounted for 39 percent all new electricity generation that came online in 2009.
Continue reading the full post at
Grist
.
Photo via Grist courtesy of NREL/Iberdrola Renewables