Articles
Wine: Self-Serve Filling Stations Arrive at French Supermarkets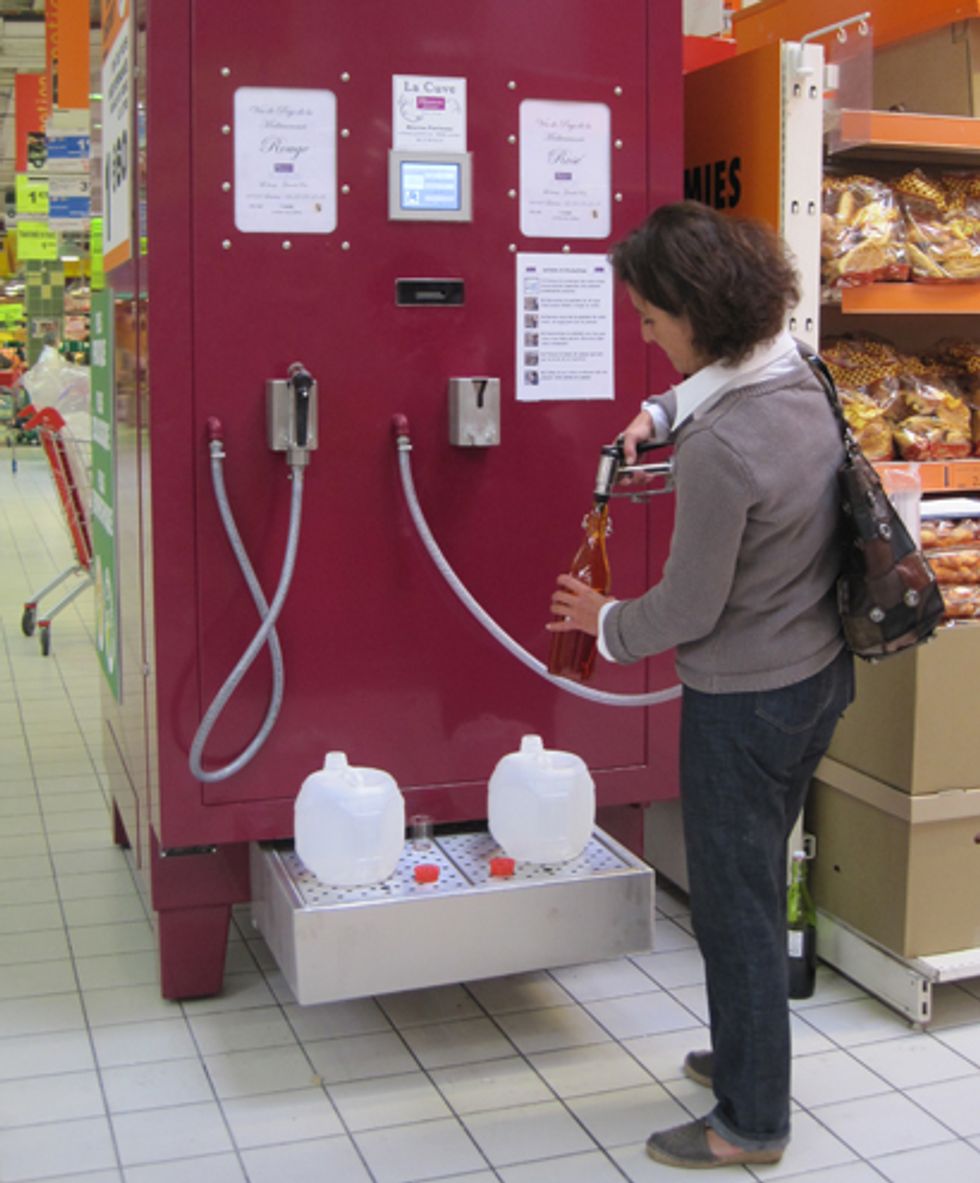 ---
According to Dr. Vino, some French supermarkets now house 500- and 1,000-liter tanks of wine, where customers can fill up their own reusable bottles for about $2 per liter.
Astrid Terzian introduced this concept that hearkens back to a bygone era when wine would arrive in Paris shops in tonneaux and consumers would bring their own flagons to fill. But today, Terzian says, she started this scheme in fall 2008 to fill a niche, tapping into two key themes, environmental awareness and the economy. (She actually wanted to buy a wine property and run a B&B but it was too expensive. So she turned to what she says she knew how to do: sales.) The elimination of packaging mass means that the wine can be shipped much more efficiently from a cost and carbon perspective.
Regulations permitting, it's possible that these wine filling stations could make their way to U.S. supermarkets soon. What a clever way to reduce cost and cut down on packaging waste.
Image via Dr. Vino; story via Neatorama